The Bahamas offers investors stability, a sophisticated finance sector, educated workers and a climate that tempts tourists.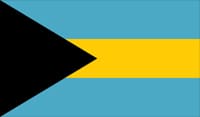 The Bahamas consists of more than 700 islands, but only a few are inhabited. The population of roughly 390,000 is concentrated on New Providence Island and Grand Bahama Island. The country's best-known advantages are its sophisticated banking system, tax haven status and tax incentives.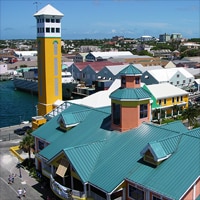 The government enthusiastically welcomes foreign direct investment (FDI). Net inflows hit an all-time high of US$872 million in 2010, and dropped to US$251 million in 2014 before climbing back up to US$385 million last year.
Bahamian talent is generally well educated and particularly skilled in tourism and financial services, the nation's two main sectors. Nassau and Freeport are saturated by tourism, but the smaller islands are worth investigating. Hubbard sees opportunities in healthcare for companies catering to high-net-worth tourists, expatriates and retirees driven to smaller islands by rising costs in Nassau and Freeport.Nancy Hubbard, a business professor at Goucher College in Maryland, and author of Conquering Global Markets: Secrets from the World's Most Successful Multinationals, says the nation's politics should appeal to outside investors. "The Bahamas has a very democratic process," she says. "It's been stable for 300 years—no coups, no dictators."
Notwithstanding the investment welcome mat, there are limitations, says Mario McCartney, an attorney with Nassau-based law firm Lex Justis Chambers. State protection of industry extends variously to retail, real estate, import/export, property management, media, advertising, public relations, building supplies, shallow water fishing and construction.
Some drawbacks, such as rising crime are significant. The US State Department termed 2015 "the deadliest year in Bahamian history." Moreover, tax haven status and the banking system have attracted money laundering activity, Hubbard says.
Manufacturing is hampered by the lack of non-renewable energy sources, the need to import materials and import tariffs. Costs may also include work permits, McCartney notes. When a multinational company wants to employ a non-Bahamian chief financial officer, president, or other high-level post, the work permit fee runs US$12,500 annually, running to a low of US$500 for lower-level workers.
The most cost-effective manufacturing ventures are those that don't require large amounts of natural resources and appeal to the export market, such as pharmaceuticals. Other priorities include high-tech services, ship repair, food processing and aircraft services, McCartney says.
Setting up a venture in one of the smaller islands involves trade-offs. "Your cost base is going to be lower because your employment costs will be lower, but your other costs will be higher because of the import necessity," Hubbard explains. Moreover, some of the less-inhabited islands, which aren't as vigorously policed, provide bases for illegal drug operations.
The past year brought to the fore another significant factor: In March, US president Barack Obama relaxed sanctions on Cuba, which eased some travel and financial restrictions—although lifting the trade embargo requires congressional approval. This is likely to give The Bahamas competition for both investors and tourists.