Does JPMorgan Chase really need a new headquarters? Or is this just an expression of Jamie Dimon's edifice complex? And how likely are other banks to invest their own financial assets in constructing bigger and better offices rather than clients' projects?
JPMorgan Chase'splans to pull down their 52-story headquarters at 270 Park Avenue and erect a new 70-plus-floorskyscraper at the same posh, Manhattanaddress have brought many questions to the fore. The February announcement begs the question if this is being done thanks to the extra finances coming to the bank with the US tax cut passed in late 2017, or due to the incredible amount of cash the bank already has in its coffers.
"I see the new headquarters as a rationalization of their real estate holdings more than having to do with the tax cut," Vertical Group analystDick Bove says. "At one time, JP Morgan may have owned more real estate in New York than any other company. JP Morgan picked up all the offices in New York that Chemical Bank, JP Morgan, Chase Manhattan and Bear Sterns owned, among others. There is some logic to trying to rationalize all of that space in one location. It's also a massive investment in technology. There are many technological advances that the building could help with."
Ostensibly, the self-financed projectis based on need because the company's employees must have a new building. The original, built in 1961 for Union Carbide's3,500 headquarters staffers, but the bank currently has 6,000 workers there. The new edifice will house up to 15,000employees.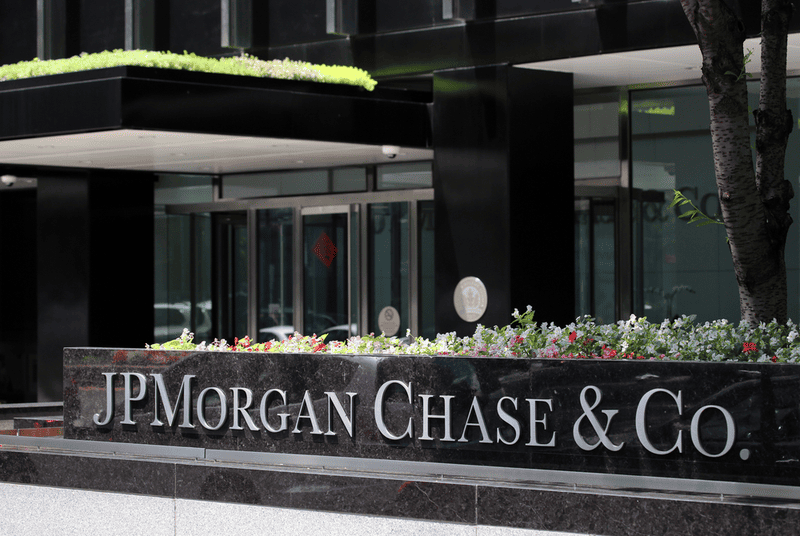 But that might not be the whole motivation. Some think this is CEO Jamie Dimon's way of creating a personal memorial. Dimon's stated narrative is that the projectit s part of a commitment to New York City that includes creating newconstruction-related jobs. Estimates suggest the new JPMorgan Chase headquarterswill generate 8,000 openings in the building trades.
The project is expected to start in 2019 and run five years, that is, around the time Dimon retires. He recently designated executivesGordon Smith and Daniel Pinto to become bank co-presidents.
The building,the first of its kind under the city's East Midtown rezoning plans, requires the bank to buy air rights in exchange forimprovedstreet traffic and transportation in the area. The rezoning of those 78 blocksis intendedto replace many older structures with taller and more up-to-date and office towers.
It is unlikely to be the end of JPMorgan Chase's physical expansion.America's largest bank is said to be opening 400 new branches and hiring 3,000 new workers as well.
"We haven't made any other recent announcements," a spokesman toldGlobal Finance when asked about possible new headquarters in other countries, "but, as you probably know, we are always evaluating our real estate footprint where we operate around the globe."
The fourth-tallest skyscraper in New York, Bank of America Tower, was finished in 2009, a short jaunt along 42nd Street from JPMorgan Chase's property.As executives on the top floors of those buildings glare at each other above Midtown's rooftops, Citigroup is completing construction on its new Tribeca headquarters.Even so, the recently announced project might more accurately be viewed as a company-specific event than the start of a new construction boom in the financial sector.
"I don't see other banks following suit in terms of building new buildings … JP Morgan makes a staggering amount of money, second only to Apple. They have phenomenal profits, trillions in assets and trillions in deposits," Bove tells Global Finance."I think the company is signaling that earnings growth will slow down in the coming years and they are reinvesting in the building for the next two to three years. …If they reinvest in the business to get the growth they want, the company has to make major investments in branches around the United States, in their operations. I think it's a core decision to sustain growth over a long period of time."
Still, some banks around the world have a lot of cash on their hands. The question is, how to spend it.