EMERGING MARKETS ROUNDUP

By Antonio Guerrero

Brazil posted a net foreign exchange outflow of $12.3 billion for 2013, marking the first negative balance since the 2008 global financial crisisputting paid to Brazilian Finance minister Guido Mantegas claims that developed markets had loosened monetary policy and driven foreign exchange flows to the country, unleashing what he termed a currency war.

Among factors held responsible for the outflow was a spike in imported goods and overseas travel by Brazilians, coupled with declining exports and foreign investments.The outflow has prompted the government to take measures to halt the dollar exit, including an increase last December of the Tax on Financial Operations (IOF tax) by Brazilians abroad to 6.38%, from a previous 0.38%.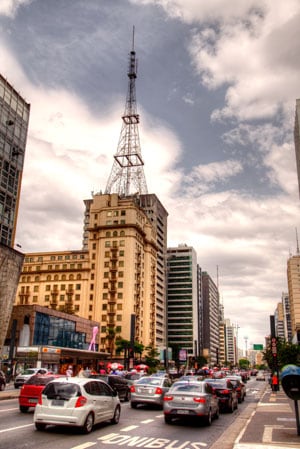 Telco fines could be converted into new investments

The tax applies to overseas purchases using Brazilian-issued debit cards, foreign currency withdrawals abroad and travelers check payments. Credit cards were already subject to the higher rate, while foreign currency purchases in Brazil will still be taxed under the IOF at only 0.38%.
The Brazilian government is considering a plan to allow local telecom operators to pay as much as $1.5 billion in regulatory fines through new investments. The amount would be equal to some 14% of fines owed by the companies, mainly for noncompliance with service and infrastructure expansion requirements.
Under the debt conversion plan, operators as well as authorities would be able to propose investment programs with which to swap the fines. Companies could still appeal the fines, and some have already put a portion of the outstanding debt in escrow as they await the outcome of such appeals.
The BNDES state-owned development bank has again vowed to reduce its lending this year, after failing to make cuts last year. The bank wants to reduce its subsidized lending program to allow for greater private-sector participation in the long-term financing market.
Bank officials think BNDES limits are being stretched. Despite plans to curb lending last year, BNDES issued $80 billion in loans, for an increase of more than 20%. The bank says it will instead focus on lending to infrastructure and technology projects, as well as to small and medium-size businesses.