What must be done to revive the CEE region's competitive edge in high-tech innovation?

---
This November marks the 28th anniversary of the fall of the Berlin Wall and the start of Central and Eastern Europe's long economic transition. It's been quite a ride, not without some serious bumps and reversals, but one that continues to move generally forward. Most countries have gone a long way toward closing the income gap with their West European counterparts and have built diversified economies with (in Central Europe's case) close commercial and financial links to Europe's biggest economic engine, Germany.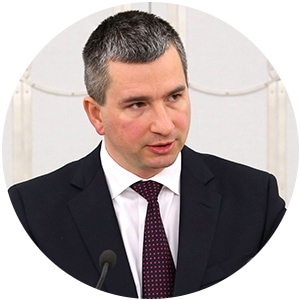 Yet there are signs that some of the key growth drivers that have propelled Central, Eastern and Southeastern Europe may be slowing. So far the evidence is mixed. In its latest focus on the region—asking, "Is this as good as it gets?"—London-based consultancy Capital Economics predicts a regionwide slowdown from an average of 3% this year to 2.5% next, and 2.3% in 2019. By contrast, the IMF expects growth to stay above 3% going into next year, with the non-eurozone countries of Southeastern Europe, such as Romania, performing best (3.6% in 2018), boosted by their more competitive currencies. However, the IMF predicts that convergence between the region and Western Europe is likely to slow.
"Longer-term potential growth (the highest sustainable output growth expected of an economy) in most of the countries in Central, Eastern and Southeastern Europe is still significantly lower than it was prior to the global financial crisis," it warned, with poor productivity, low levels of investment and aging populations—made worse by the continued emigration of able and skilled younger people—collared as the main culprits.
In essence, Central Europe in particular appears to have fallen into the middle-income trap, as rising wages and living standards—taking place at a time of near-full employment in dynamic regions such as Prague, Bratislava, Budapest and even parts of Romania—have deprived the region of its competitive edge.
What is to be done? The IMF suggests improving the functioning of institutions and boosting public-sector efficiency. Other priorities include boosting Southeastern Europe intraregional trade and cooperation (something that dates back to the self-sufficiency that defined the Communist era) and a renewed focus on boosting productivity in all countries.
But it seems clear there needs to be a shift toward innovative and high-tech industries, not an easy matter when this doesn't appear to have been on these governments' radar. According to figures compiled by the European Commission, these countries typically invested amounts equivalent to just 1.2% of GDP against the EU-wide average of 2.1%, despite the existence of EU funds to encourage innovation.
"The need to move toward a new growth strategy has been apparent for some time but has now acquired a greater urgency," says the EBRD's Warsaw-based regional economist, Mateusz Szczurek, who served as Poland's minister of Finance from 2013–2015. He points out that wage growth in some important sectors—such as Slovakia's car industry—has been running at double digits and that, as a result, Central Europe in particular would benefit from moving toward more innovative, value-added industries and services. He warns, however, that the process isn't that straightforward.
"I think you need to be cautious about pumping money into this area. I'm not sure it's possible, or even desirable, to get a new Silicon Valley developing in the region," he says. "Instead, you need to look at industries that create and spread wealth as widely as possible." Another thing that is absolutely key to innovation is a dynamic and transparent business environment that minimizes bureaucratic and cost barriers to start-ups and encourages risk-taking.
Szczurek argues that the ideal is a grassroots innovation process with as wide a base as possible, supported by links between the private sector and governments, with EU funding part of the process. Governments also need to be aware of the risk of "crowding out" private-sector investment: "Financing innovation requires continuity, and in the real world it isn't always easy to achieve that. Education policy is key, with the aim—long term—to build up innovators across the region."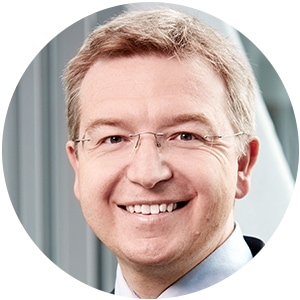 Policy makers are aware of at least some of what needs to be done. Last November, the EBRD held a major conference in Budapest called Reinvigorating Growth, Competitiveness and Investment. Meanwhile, the March meeting of the four Visegrad countries (Poland, the Czech Republic, Slovakia and Hungary) addressed the need to move toward a more high-tech and innovation-focused growth strategy.
To be fair, the region has hardly been a slouch in this area. Estonia—which helped birth Skype—is one of the most high-tech economies in the world, with almost all aspects of contemporary living and government digitized, including voting, education, healthcare and banking—a reason the country been dubbed e-Estonia and can boast that starting a business is easier here than anywhere else in the world (a company can be set up online in less than 20 minutes).
Parts of Central Europe have been dubbed Danube Valley to echo the more famous Silicon one around Palo Alto, in California. And the successes have been considerable: Antivirus companies Avast and Eset hail from, respectively, the Czech Republic and Slovakia; mobile-navigation app Sygic was born in Slovakia; while ecommerce firm Allegro and the Explain Everything presentation app started up in Poland. Other revolutionary successes from this region include the healthcare booking platform DocPlanner, headquartered in Poland, and Lithuanian-based public-transport journey planner Trafi.
Romania—which has the sixth fastest Internet connectivity in the world (the US is in 17th place)—has also seen its share of successful innovation start-ups. One of the more notable was established in 2005 as Deskover and rebranded/renamed two years ago as UiPath. Its main focus is Robotic Process Automation (RPA), which enables companies to automate mundane and repetitive tasks to free up employees for more complex and value-added work. Sectors where RPA works most successfully include finance, healthcare, telecoms and manufacturing. Today—with bases in the US as well as Romania—the company has some 200 big clients including Lufthansa, Generali and Dong Energy. Its customer base is global, spread roughly equally among Asia, Europe and the US.
"The company invested in building a top-skilled development operations team to deliver a best-in-class product to the market. UiPath is the only RPA company able to deliver intelligent automation infused with AI-enabled computer vision, intelligent OCR for the automation of unstructured data and cognitive features that allow the robots to interpret human language and meaning," says Mihai Faur, UiPath's CFO.
The company's progress has been rapid: Last year it grew 400% and now employs 200 workers. In March it signed the biggest agreement ever made in the Romanian IT field, attracting $30 million funding in a Series A round led by Accel.
Pointing to other Romanian IT successes including Two Tap and SkinVision, Faur says the country has the world's highest per capita number of IT specialists.
"Romanian tech start-ups are constantly growing, having caught the attention of established entrepreneurs and investors," he says. "The country has created a generation of entrepreneurs in the tech industry who hope Bucharest will become the new European start-up capital."
CEE's other big success story has been fintech. In Poland the revolutionary payment system Blik (Poland) has been going from strength to strength. Created by Polish Payment Standard—a company that began operation only in 2015, set up by Poland's six largest banks—it allows users to withdraw money, make payments online and in shops, and make person-to-person and bill payments via their cellphone, for free. Blik has already achieved critical mass, with nine banks now participating and some four million users making over two million transactions a month.
"The region has always been well positioned for fintech because of its desire to catch up with, indeed overtake, systems that are currently operational in the West. Fintech doesn't require a wide base of research support and is very well paid. These factors have also served as big incentives to growth," says the EBRD's Szczurek.
Szczurek says fintech in Poland has been driven by the banks—who have been encouraged to invest in it because of the country's sizeable 38-million-strong population—while in smaller economies (notably the Baltics and Slovakia) start-ups have been running the show.
"Firms here have to aim global, because the small size of the local market leaves them no alternative," he argues.
Michael Höllerer, plenipotentiary of Raiffeisen Bank International (RBI), who also heads up the bank's digitalization strategy—active throughout the region—agrees.
"For Western banks, CEE is an ideal region for cross-border digital-banking solutions, as the size of some CEE banking markets is comparably small and the users seem to be quite open to new products and services as well as innovative retail and communications channels," he says.
Höllerer says payments has been the most active area—Blik is a prime example—although banking, personal finance, asset management, capital-raising and capital markets have all been dynamic too. Höllerer says insurance and cybersecurity are gaining momentum, although previously global players rather than local start-ups were more active in these fields.
Recognizing that access to capital is one of the biggest constraints on start-ups, RBI launched a fintech accelerator program for start-ups on June 1, operating across its 14-country CEE network. It received 336 applications.
"Over four months, fintech start-ups will have the chance to work with mentors to further develop their products and solutions in a 'proof-of-concept' phase. This guarantees fintech more freedom and allows banks, like RBI, to find innovative new partners," he says.
Coupled with a more proactive government policy and continued EU support, such initiatives could prove key in helping CEE unleash its innovative potential—enabling the region to eventually realize a much-needed new growth strategy.