The cinema chain exits bankruptcy, touts vote-of-confidence and opts to sell European and Israeli assets—but only if the price is right.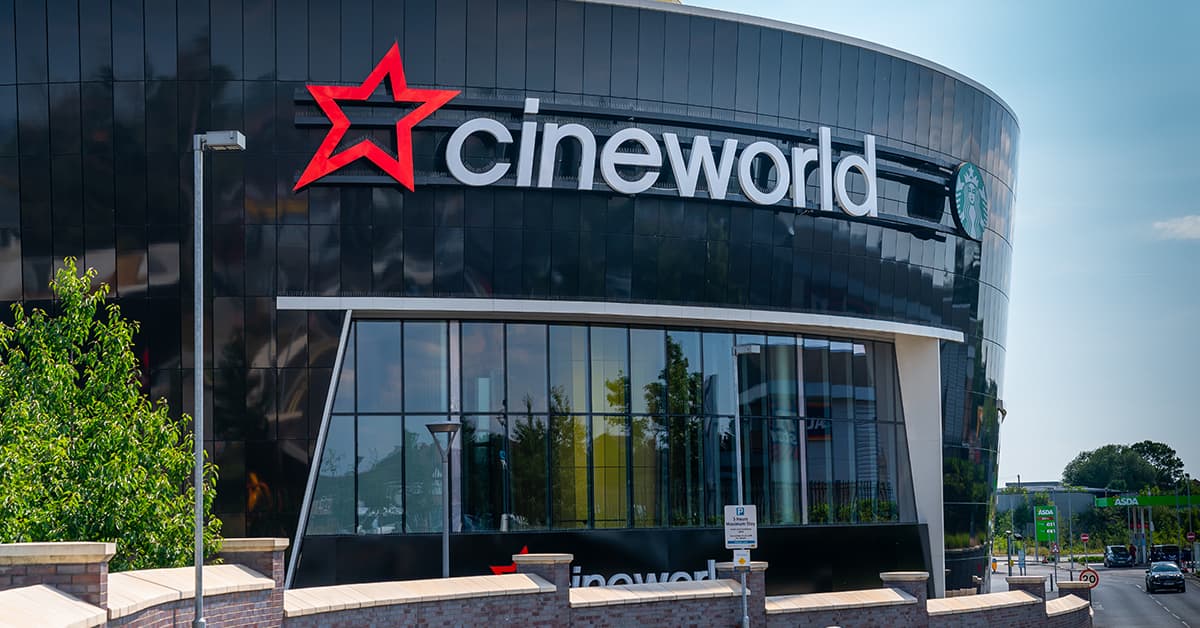 A looming recession may be scary for most companies, but there's a silver lining for purveyors of the silver screen.
"[Movie] theaters have historically performed well in recessions," said Wedbush analyst Alicia Reese who covers the industry. "They are defensive havens in the current environment."
Reese's assessment comes as movie-theater chain Cineworld reaches an agreement with lenders and officially exits bankruptcy, forgoing plans to sell its businesses in the US, UK and Ireland.
Considered the world's second-largest cinema chain, the London-based company confirmed Monday that it would not sell its assets without "an all-cash bid significantly in excess of the value" established under its proposed restructuring.
The change in attitude is in stark contrast to where Cineworld was in August 2022 when it was saddled with $5 billion (£4 billion) in debt and forced to file for bankruptcy.
Today, the company—which employs some 28,000 people across the globe—plans to raise $2.26 billion in new funding due to a new agreement with creditors.
The deal represents a "vote-of-confidence" in Cineworld and its "long-term strategy in a changing entertainment environment," CEO Mooky Greidinger said in a prepared statement.
Some of Cineworld's assets are still in play. The company hopes to auction off its 'rest-of-the-world' (ROW) business, including screens in Eastern Europe and Israel but not those in the British Isles or the US.
"A process is underway with the bidders for the RoW Business to assess whether an acceptable sale transaction can be completed," the company confirmed. Bids are due April 10.
Private equity firms Elliott Management and CVC Capital Partners were rumored to be circling Cineworld before its bankruptcy exit. Whether they will pounce on the so-called RoW assets remains to be seen. But Reese says there's one particular company that would be wise to buy Cineworld assets—Amazon.
Amazon founder Jeff Bezos reportedly wants a brick-and-mortar presence to showcase the Seattle-based company's slate of Prime movies. This would allow Amazon to collect box-office receipts as audiences return to cinemas and qualify for Academy Awards, which require theatrical runs.
AMC Entertainment Holdings Inc. has been Amazon's rumored target. The Leawood, Kansas-based company—dubbed a meme-stock due to the hype from retail investors—is currently drowning in debt (about $10 billion) and could use the cash.
However, AMC is "owned primarily by retail investors who continue to trade the stock at a premium [compared] to its historical averages and a premium to its peers," Reese said.
Bezos and company might be better off acquiring 1,000 screens from Cineworld with a price tag of about $200,000 each. Now would be the time, too. 2023's movie box office, Reese says, is expected to reach roughly 75% of what it achieved in 2019—a year when the international box office recorded its first-ever $30 billion year in revenue.