Fierce competition among Switzerland banks for the world's wealthiest clients leads to leadership shake-ups.
Swiss banks are tweaking theirtop ranks as they adapt to a changing competitive landscape.
The global crackdown on tax evasion and lack of transparency has diminished the attractiveness of Switzerland's notoriously 'discreet' private banks for much of their traditional clientele. It has also opened up the market to competition from US- and Asia-based private banks.
The resulting pressure on margins has prompted a round of consolidation among Swiss banks,with nearly a third of smaller entities either merging or closing their doors since the financial crisis. The larger banks, meanwhile, have had to cut back on capital-intensive trading activities and refocus on their core strengths as global wealth managers.
In an effort to reach newcustomers, the Swiss service model is going global. The key market now is Asia, with its fast growing ranks of billionaires. Yet traditional Swiss strengths in managing personal relationships are being challenged by greater acceptance of automation among a younger generation of ultrahigh-net-worth individuals.
Fierce competition among Swiss banks to win the business of the world's wealthiest individuals has led to a reshuffling ofat the top of this intensely private world. Not surprisingly, the talent in greatest demand is high performers with a deep book of clients.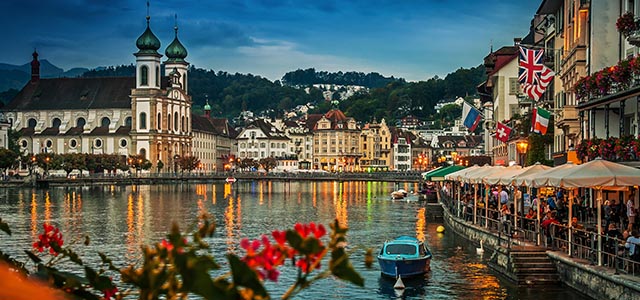 People Movement
Perhaps the most surprisingmanagement shift came in November last year with the announced defection of Boris Collardi, the high-profile CEO of Zurich-based private bank Julius Baer, to archrival Pictet in Geneva.
Just a week before the news of his departure broke, Collardi had announced a 17% increase in Julius Baer's assets under management to reach a record $400 billion, with the bank's share price up 30% over the year (the shares fell 6% on the news).
While some industry commentators had expected Collardi to move on to a new challenge, few expected him to join the more traditionalist Pictet, where at age 43, he will become the youngest partner and the first outsider to be appointed directly to a partnership since 1998. Collardi will take up the post of co-head of global wealth management in mid-2018 alongside Rémy Best, who has been at Pictet since 2003.
Meanwhile, Julius Baer has been left scrambling to fill the gap at the top. In a November memo,the companysaid, "As part of its ongoing succession planning, the Board of Directors will engage in an evaluation process for the long-term leadership of the Group."For now, 57-year-old former chief risk officer and now deputy CEO Bernhard Hodler has taken charge.
At Pictet,there was jubilation at this steal. Senior partner and family scion Nicolas Pictet welcomed Collardi's "caliber and reputation in the industry, especially at a time when the prospects for wealth and asset management globally have never been more promising, nor more challenging."No doubt, Nicolas Pictet is hoping Collardi will bring his Midas touch, particularly in Asia, where Pictet has been lagging behind its rivals.
Another important leadership shake-up was announced in December 2017at UBS, among Europe's largest banks. Veteran Swiss banker Juerg Zeltner, president of the bank's $1.1 trillion Wealth Management arm, stepped down. Zeltner was among the last representatives of the Swiss Bank Corporation (SBC), one of the banks involved inthe 1990s merger that created UBS. Lately he had been under pressure to improve performance at the world's largest wealth manager by assets.
UBS gave no explanation for Zeltner's departure and replaced him with Martin Blessing, former CEO of Germany's Commerzbank and head of Swiss Personal and Corporate Banking at UBS since 2016.
Rumor has it that this move will put Blessing in a strong position to eventually take over from CEO Sergio Ermotti, who has held the post since 2011. Some speculate that Zeltner, who has retired from the UBS Group, is not yet ready to retire from the Swiss banking scene. He may be interested in a recently vacated position at Julius Baer, although that isn't confirmed.
Not be outdone, there has also been an ongoing leadership reshuffle at Credit Suisse, UBS' chief competitor. After a number of senior management changes in Singapore in early 2017,the bank last autumn turned its attention to management in the Europe, Middle East and Africa region, namingMathew CestarandJens Welter as co-heads of EMEA Investment Banking and Capital Markets, based out of London (for the time being).
This was followed by a December announcement that Guy Dunning, a Deutsche Bank veteran of 13 years, would become head ofCredit Suisse's EMEA Sales Trading desk in 2018.
Dunning follows other recent hires to Credit Suisse's equities business, includingMike Stewart, who arrived from UBS at the end of 2016, andMike Di Lorio, who defected from Barclaysin May of last year.
The reshufflingreflectsthe latter stages of the Swiss bank's three-year restructuring program underCEOTidjane Thiam, who orchestrated the shift toward equities while reducing Credit Suisse's involvement in riskier investment-banking activities.
This strategy inevitably involves scrambling for rich clients, a job which falls to Iqbal Khan, head of Credit Suisse's International Wealth Management team. Khan was recruited from Ernst & Young Switzerland in 2013 and was promoted to his current position in 2015.
With the International Wealth Management unit reporting a nearly 50% improvement in profitsto SFr365 millionat end of July 2017, Khan looks unlikely to join the merry-go-round of management changes for the moment. Although, as Collabri's resignation shows, one should not assume that key players are not planning to move—or be moved.