Supermarkets choose between joiningforces with third-party delivery services or buying them outright to serve customers faster and better. Saving costs on the last mile remains challenging.
The global trend toward catering to ever-more demanding customers has business-to-consumer companies scrambling for ways to get basic goods into their homes. This leaves treasury officers with the responsibility of sussing out how to do this most cost-effectivel
Food retailers and megastores are turning to such same-day delivery specialists as Instacart in the US, HomeRun in Britain and ZTO Express in China to increase sales and reduce costs as consumers demand more service in less time.
"Partnerships of this nature normally provide corporations with some level of cost avoidance and savings while providing savings for the consumer," says Dwayne Paul Colvin, an independent supply chain and logistics consultant in Philadelphia.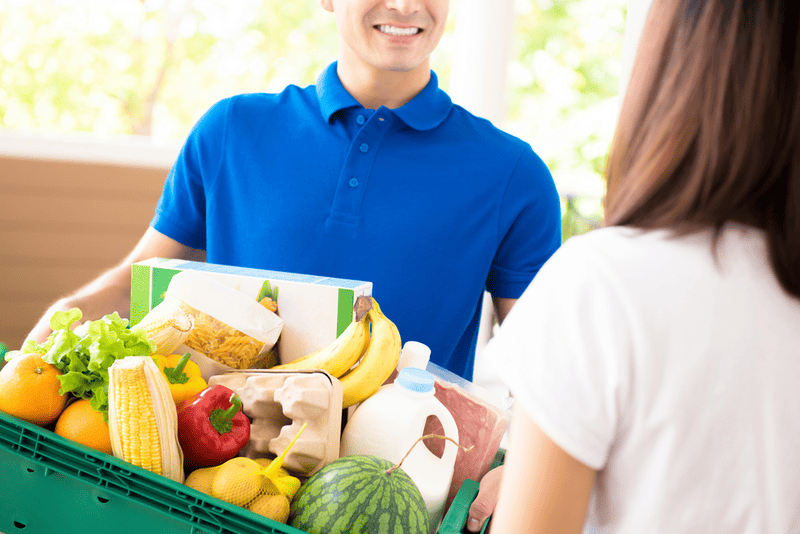 Despite the benefits of keeping current customers happy and reaching out to new, pressure remains on supermarket groups and manufacturers to adapt to a scenario in which digital and brick-and-mortar retail converge at breakneck speed, especially in the food industry. Over the next two years, e-commerce will account for half of grocery sales growth in North America, according to the Grocery Manufacturers Association.
In 2018, more than half of online grocery shoppers in the US are likely to order Whole Foods through Amazon or directly from Amazon Prime, according to a survey by digital solutions provider Unata andorder fulfillment platform ShopperKit.
Larger US retailers seeking control of the so-called "last mile" in goods delivery are buying third-party services to integrate into their supply chains. For instance, Walmart took over Jet.com in 2016, and Target purchased Instacart rival Shipt in December 2017.
Other brick-and-mortar merchants often rely on external providers for accurate, faster and customized services – from in-store pickup to same-day home delivery. Instacart, which reportedly raised $200 million in February in a fresh round of financing, serves Albertsons, Sam's Club, Target, Costco and other retailers or big-box stores.
The trend is global. The UK's Tesco, Asda, Morrisons, Sainsbury and Ocado, as well as Carrefour and Auchan in France, have invested in their own e-commerce logistics and IT capabilities to supply consumers with low-price home deliveries, according to Michele Canepa, regional supply chain manager for General Mills. Start-ups or local companies such as HomeRun in London and Supermercato24 in Italy appear to be growing rapidly, he says.
Shanghai-based ZTO Express, listed on the New York Stock Exchange in 2016, is the biggest US IPO by a Chinese company since Alibaba's in 2014.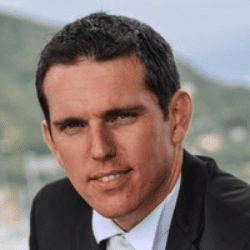 "There is definitely value in partnering with a food delivery company, but it's mostly coming from increasing the reach to consumers, providing a better shopping experience for them and eventually drive higher consumer loyalty, Canepa told Global Finance, expressing a personal sentiment that does not necessarily reflect General Mills' opinion. "So far it seems like the consumers are happy to pay the extra for this service."
The big gains come from cost avoidance or savings, according to Colvin, but there are structural challenges too. Barclays said in a 2014 study that most retailers believe that delivery services benefited their revenues, but also made it more difficult to track the items moving from warehouses to the final destination when they didn't have a proper system in place.
Predictive shipping algorithms allowing to move goods before they are purchased is making the scenario even more challenging for traditional retailers.
Retailers are calling on manufacturers to keep prices low, for example, by using packaging that reduces the risk of damages during transportation and the cost of return services. Pressure is also on such global shipping companies as FedEx, UPS and XPO to keep costs down and remain competitive.
"To take it a step further, all parties in this affair are pushing the transporters to the extreme," consultant Colvin says. "It boggles the mind as to how cheap the freight or parcel rates are."
"The food delivery service is destined to grow," Canepa says. "In terms of cost savings, the jury is still out on the last mile … maybe until the day we will see autonomous vehicles on the roads and drones above our heads on a large scale."