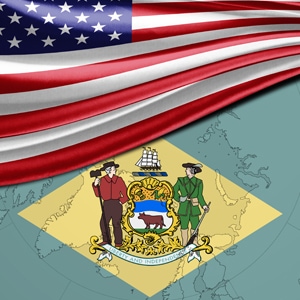 Delaware has proposed amendments to new legislation that would enable corporations to use distributed ledgers for record-keeping and to keep track of stock transactions, the state's latest effort to be a first mover when it comes to blockchain technology.
Doug Denison, director of community relations in the Delaware department of state, says Delaware is known for its ability to keep pace with the evolution of global business, stay nimble and adapt to changes in corporate law and the way that modern companies operate. "As blockchain technology spreads to more and more industries, Delaware's embrace of that technology will keep our corporate franchise current and competitive."
The Delaware Blockchain Initiative, a joint venture between the state of Delaware and blockchain technology provider Symbiont, has been working on the development of a suite of programs promoting the use of distributed-ledger and smart-contract technologies by Delaware-incorporated businesses.
"Just this month, the Delaware General Assembly began advancing legislation, endorsed by the state's corporate bar, that will allow Delaware business entities to integrate distributed-ledger technology into their governance structures," says Denison.
Delaware's blockchain initiative has drawn interest from a variety of sectors, he says, including domestic and foreign fintech firms.