CORPORATE FINANCING NEWS
Telecommunications was the most active industry sector for mergers and acquisitions during the first nine months of 2013 and remained active in October, as Portugal Telecom agreed to merge with Brazil's Oi. Further consolidation of the industry is expected in the months ahead, as Mexico's Carlos Slim considers his options after América Móvil, controlled by the Slim family, abandoned its $9.8 billion bid for KPN of the Netherlands.
Global telecom deals more than tripled in the first three quarters of this year, compared to the same period of 2012, and commanded a market share of 14% of announced M&A, beating out the energy and power sector, which accounted for 13% of all deals, according to Thomson Reuters.
Verizon Communications made the biggest acquisition of the year to date with its purchase of a 45% stake in Verizon Wireless from Vodafone of the UK in September. That deal was valued at more than $130 billion.
Oi, which leads the Brazilian market in landlines and is fourth in cellphones, agreed to acquire the remaining 90% interest that it did not already own in Portugal Telecom. The stock-swap transaction would create a company worth about $17 billion, with operations in Brazil, Portugal and Angola.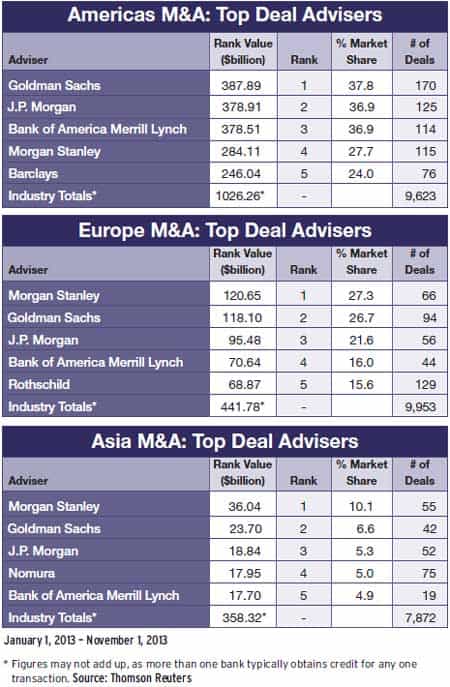 VIVO, TIM AND CLARO
Spanish mobile company Telefónica's Vivo has the largest share of the Brazilian cellphone market, followed by Telecom Italia's TIM and América Móvil's Claro, according to Anatel, Brazil's telecom agency. Telefónica plans to raise its stake in debt-laden Telecom Italia to 66% (it already is the largest shareholder in the Italian firm) and is pressuring Telecom Italia to sell TIM.
Zeinal Bava, the former CEO of Portugal Telecom, became chief executive of Oi in June and will lead the combined company, temporarily known as CorpCo, which will be incorporated in Brazil and will have more than 100 million subscribers. "The merger will consolidate the position of both companies as the leading operator for Portuguese-speaking companies," Portugal Telecom said in a release.
"The new company will have access to capital at much more competitive prices," Bava says. "We are creating a company with global ambitions. If we fail to do that now, it will be rather hard to stay competitive," he says. Synergies from the merger will produce cost savings of $2.5 billion, Bava says.
SHARING BEST PRACTICES
Soummo Mukherjee, lead analyst for Oi at Moody's Investors Service, says: "We have affirmed Oi's existing Baa3 rating due to the expected benefits of size and scale in an equity-financed transaction and some benefits of synergies, but more importantly, sharing of best practices to help Oi's future revenue growth path."
Oi plans to sell up to $3.7 billion in new stock and to use the proceeds to reduce debt. CorpCo will be listed on the BM&FBovespa in Brazil, as well as on NYSE Euronext in Lisbon and the New York Stock Exchange.
Meanwhile, back in the Netherlands, KPN's shareholders approved the sale of mobile operator E-Plus, Germany's third-largest cellphone company, to Spain's Telefónica for more than $11 billion. The proposed transaction was announced in July.
In India the government is hoping to speed up consolidation in the domestic telecom market by easing restrictions on mergers and acquisitions. As Global Finance went to press, the Department of Telecommunications was considering a final draft on telecom M&As that would allow a market share of up to 50%, instead of the 35% limit proposed earlier. The new rules, if finally approved, would also allow a merged entity to hold two blocks of 3G spectrum, instead of being required to give up one of them.