With Brexit looming, other European cities with strong fintech hubs are gaining ground on London.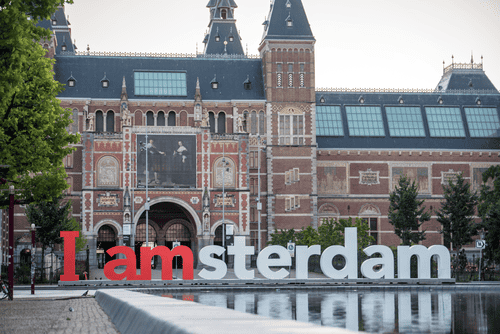 ---
Despite Brexit, London has managed to hang onto its status as Europe's leading fintech hub, at least for now. According to the Nesta 2016 European Digital City Index, "London leads for both start-ups and scale-ups." However, Stockholm and Amsterdam, which rank second and third respectively out of 60 cities, are leading the pack nipping at London's heels, according to the index, which looks at how European cities support "digital entrepreneurship."
Amsterdam has many claims to fame, but one of its lesser-known features is its concentration of 350 fintech companies, more notably in the payments (Adyen, Payvision, GlobalCollect), trading (BinckBank, Flow Traders) and alternative finance (Funding Circle, Spotcap) spaces. Tech giants such as Google, Facebook, Tesla and Uber have also chosen Amsterdam as their launch point for European expansion. According to Nesta, these companies are attracted to Amsterdam because of its infrastructure, English language skills and attractive tax regime.
English is widely spoken in local company headquarters, which can draw on talent from all over the world. It's "a poor country to learn Dutch," jokes Don Ginsel, founder and CEO of industry group Holland FinTech, which supports start-ups in the cryptocurrency, insurance technology, regulatory technology and capital markets technology fields, as well as traditional banks.
Recently, British journalists were invited to tour Amsterdam's fintech sector to meet the likes of BinckBank, a fully digital bank that uses data analytics to assist retail investors and wealth managers with asset allocation and portfolio management; Axe Finance, which helps banks make better retail and corporate lending decisions; and Equiniti KYC Solutions, which specializes in risk and compliance solutions for banks.
"Amsterdam has its benefits regardless of Brexit," says Jihed Hannachi, head of business development at Axe Finance. "It's easy to set up a business here and to focus on innovation, as there is a very active fintech scene and we can attract young talent." Amsterdam's compact 219 square kilometers (85 square miles) also make it easy to network, adds Hannachi.
"Everyone knows what everyone else is doing," says Ginsel, "so they are quick to catch up." In Nesta's Digital City Index, Amsterdam scored highly for "capital, culture and connectedness."
For Equiniti KYC, previously KYCnet, staying in Amsterdam after it was acquired by UK-based technology company Equiniti was a no-brainer. "Amsterdam is attractive for young students, [who] make up 80% of our employees," says finance director Martijn Hartman, who also cited the city's proximity to European markets and growing reputation for innovation. "Amsterdam is getting closer to London's fintech status," says Hartman.