CORPORATE FINANCING NEWS: GLOBAL EQUITY/DRS
By Gordon Platt
Sberbank, Russia's largest bank, raised $5 billion in a secondary share sale in London and Moscow in September that had been delayed for more than a year because of unfavorable market conditions.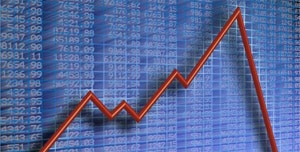 The window of opportunity opened after the Federal Reserve announced new measures to stimulate the US economy, which improved market sentiment.
"The Sberbank offering was well received, signaling the opening of the capital market to Russian issuers," says Michael Cole-Fontayn, chairman of EMEA (Europe, Middle East and Africa) and CEO of depositary receipts at BNY Mellon. The Russian government sold a 7.58% stake in the bank, in a partial privatization that trimmed its holding to 50% plus one share.
"Other [Russian] initial and follow-on offerings may follow," Cole-Fontayn says. MegaFon, Russia's second-largest mobile phone company, already has announced that it would like to raise about $4 billion in London. "This shows that investors will allocate assets to high-growth markets."
NEED FOR REAL RETURN
Investments in the big emerging markets, the BRIC countries of Brazil, Russia, India and China, are imperative for global investors such as pension funds and sovereign wealth funds, "which need real growth and a real return," he says.
The Sberbank sale and a successful $4.3 billion initial public offering by Banco Santander Mexico, which comprised mainly American depositary shares listed on the New York Stock Exchange, provided welcome relief to a market that was largely dormant in the first half of this year. Less than $1.25 billion of DR-related capital was raised in the first six months of 2012, down from $14 billion in the same period a year earlier.
"The fiscal crisis in Europe has weighed on investors' minds for nearly three years now and has partly led to an economic slowdown that is manifesting itself around the world," says Dennis Bon, global head of depositary receipts for J.P. Morgan. "Although this has depressed the overall IPO market, there have been a number of recent developments that bode well for capital raising," he says, citing the Sberbank sale and the Fed's quantitative easing, which followed European Central Bank governor Mario Draghi's pronouncements that the ECB would aggressively defend the euro.
"Looking ahead, we expect to see most DR capital raising coming from Russia, given its large privatization program," Bon says. "China, which has a large IPO pipeline, can also be expected to drive equity offerings."
LATIN AMERICAN ISSUES
J.P. Morgan, which is the depository for Banco Santander Mexico, also anticipates several Latin American issuers to raise capital later this year and in 2013. "But I don't see the [Santander Mexico] offering as a harbinger for IPOs reverting to the mean anytime soon, or as a prelude to other banks in Mexico raising capital via DRs," Bon says. Nonetheless, the transaction does show that, despite suboptimal market conditions, a good company can still achieve a successful offering, he adds.
Global economic turbulence has dampened DR trading as well as new issuance. "Uncertainty is generally toxic for the equity markets," Bon says. "But if Europe and the US take substantive and timely steps to address the root problems of their fiscal crises, we could see more capital move from the sidelines back into the equity markets and thus see an accompanying increase in DR trading."
FAST-GROWING REGIONS
Although economic growth in Asia ex-Japan and Latin America has been slowing, these regions are still expanding at a faster rate than the developed economies and therefore remain relatively attractive to investors, Bon says. "Most money managers told us in a recent investor study that they are overweight Russia over the next three years," he says. "One can also expect a meaningful number of new issues from China, which has a large backlog of IPOs."
Mongolia could attract the most capital among frontier markets, according to Bon. "We are also following Vietnam and Iraq closely," he says. "However, local regulations need to change before issuers in these two markets can raise capital abroad." Bangladesh, Cambodia and Sri Lanka also look promising, but it could take some time before companies from these countries debut in the global capital markets, Bon says.
The MIST countries—Mexico, Indonesia, South Korea, and Turkey—have been growing faster than the BRICs in recent years, says Akbar Poonawala, regional head for the Americas of global transaction banking and head of global equity services at Deutsche Bank. "Despite difficult markets, there is interest from investors for good companies with sound growth prospects," he says.
INDIA EASES FDI RULES
India could be a driver of future DR activity now that the government has eased foreign direct investment (FDI) restrictions, Poonawala says. Individual Indian states are free to decide whether to allow foreign retailers to enter their markets, and Wal-Mart expects to open its first stores in the country in the next two years. In addition, foreign airlines will be allowed to acquire up to a 49% stake in Indian carriers. The Indian government has also liberalized FDI in companies operating in the broadcast sector.
P. Chidambaram has returned as finance minister after more than three years in the home ministry and could help to boost India's economic growth, Poonawala says. Chidambaram already has announced a reduction in withholding tax on foreign currency borrowing, saying: "Interest rates are low abroad, and these low-cost funds can come to India." The finance ministry has proposed selling a 9.5% stake in state-run power producer NTPC, and further divestment of public sector undertakings seems likely, Poonawala says.
Russia will lead the pack with four or five new issues this year, and China may well come back following the country's change of leadership, he adds. Globally, DR issuances are outpacing cancellations, a positive development for the market that is likely to continue in 2013, Poonawala says.
GLOBAL IPO VOLUME FALLS
Nancy Lissemore, managing director and global head of depositary receipt services at Citi, says the sovereign debt crisis in Europe and the slowdown in China's economy affected the global equity markets in the first half of 2012, with DR capital raising down 90% from the same period a year earlier. This is consistent with global IPO volumes, which were down 46% in the first half of this year, and which would have been down 61% without Facebook's $16 billion IPO, Lissemore says. In Europe, IPOs were down 78% in the first half of 2012.
DR trading volume totaled 75.4 billion in the first half of this year, a decline of 4% from the first half of 2011. There was a decrease of 7% in trading of US-listed DRs, while trading of listed DRs in London was up 4%. Over-the-counter trading of DRs rose 16% in the first half of 2012. Trading in France was down 18% and may be further impacted, Lissemore says, now that the country has introduced a financial transaction tax on all publicly traded companies with a market value over €1 billion ($1.29 billion). It remains unclear exactly how the tax will apply to DRs, Lissemore says.
The strong demand for Sberbank's follow-on offering is a positive sign for the DR market, she says. "The BRIC countries have utilized DRs as an effective tool to get access to global capital markets," she adds. "They accounted for 70% of global DR capital raising in the last four years and likely will have continued success."
With a large pipeline of potential offerings from Russia and elsewhere, deal momentum could pick up, Lissemore says, adding that the JOBS Act enacted in the US in April will make it easier for growth companies to go public, which could help the IPO market.