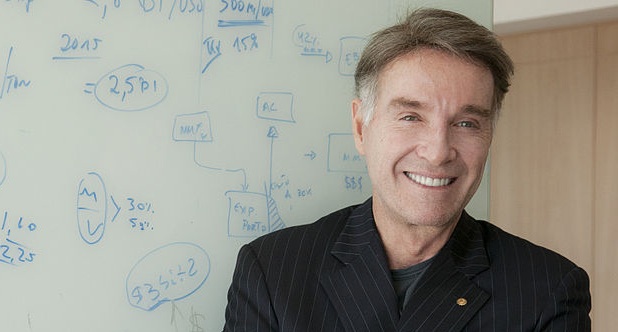 Batista: An SOS at OSX

(Photo:Juliana Coutinho)
---
When they fall, they fall hard.
The past few months have brought only bad news to embattled former billionaire Eike Batistaknown simply to most Brazilians as Eikeand his once-formidable EBX Group conglomerate. At the end of October, Eikes oil company, OGX filed for bankruptcy protection. On November 11, his shipbuilding entity OSX did the same. And now there are growing fears that OGXs collapse under more than $5 billion in debtLatin America's biggest ever bankruptcycould topple Batistas entire empire.
The unfolding drama at EBX is casting a substantial shadow over Brazils economic ambitions. Government leaders are hoping to showcase the new Brazil next year when the country hosts soccers World Cup and then again in 2016 when Rio plays host to the Summer Olympic Games.

In other words, Batistas timing couldnt be worse.

So what, exactly, went wrong? On the surface, it appears that EBX slipped on oil, or rather, the absence of it. The offshore fields in which OGX invested so much capital turned out to be less productive than predicted or flat-out unviable, even with the support of state energy giant Petrobras.
But in many ways the experience of Batista, 57, echoes that of Brazil itself, where an abundance of confidence, along with an apparent blindness to potential problems, has led to a sudden and remarkable slide.

In 2011, Batista, who built his empire on supplying commodities to the Chinese, suggested his net worth of $34 billion could mushroom to $100 billion (making him the worlds richest man) as his conglomerate stretched into almost every area of Brazilian life. Around the same time, Brazil was still being touted as the country of the future, after generating stellar GDP growth of 7.5% in 2010 and following that up with a respectable 2.7% increase in 2011. In fact, it looked likely that Brazil would soon overtake the UK as the worlds sixth-largest economy.

Since then, both Batista's and Brazil's fortunes have soured. Batistas downfall was breathtaking in its swiftness, punctuated by a missed $45 million interest payment by OGX in October. The onetime multibillionaires personal worth is now down to $500 million, according to

Forbes

, and could fall further. Meanwhile, Brazils once-surging economy stalled in 2012, with GDP growth coming in at 0.9%. It wont be much more than that this year.
Many are blaming the countrys dramatic slowdown on the statist policies of President Dilma Rousseff and the leftist governing Workers Party. But analysts will no doubt look at the nation's weaknesses even more closely, given the links that existed between Brazil and Batista, particularly the governments unbridled support of EBX.
Certainly, corruption remains a big problem. On November 14, the countrys Supreme Court upheld sentences against top-ranking politicians, bankers and businesspeople in one of the biggest corruption cases in Brazils history.
Poor corporate governance and excessive bureaucracy are also worries, as is the countrys shoddy infrastructure. Meanwhile, rising prices and excessive spending on such unreformed areas as state pensions, which consume 12% of GDP a year, have sapped earlier improvements in competitiveness.
Icarus famously flew too close to the sun after believing wings made of feathers and wax would keep him flying high. Batista and government officials in Brazil also showed a disregard for reality. Now, theyre left dealing with their own descent from the heights.