GOVERNMENT TO SELL OFF STAKES, REDUCE DEFICIT
By Aaron Chaze
The administration announced renewed efforts to sell stakes in government-run companies in order to reduce the fiscal deficit.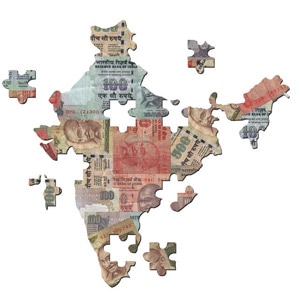 It plans to raise INR300 billion ($5.4 billion) by selling stakes in 15 companies during fiscal 2012–2013, ended March 31.
During the 2011–2012 fiscal year, just INR125 billion out of a INR400 billion target was raised through privatizations. This year the biggest chunk—worth $1.25 billion—is expected from a 10% stake sale in NMDC, an upstream minerals and mining company. The government also plans to sell 5% of BHEL, the country's largest power equipment manufacturer, and 10% of Steel Authority of India.
India's GDP growth moderated considerably for the quarter ended March 31, growing just 5.3%—the lowest level since 2003. The fiscal deficit grew to 5.9% of GDP, against a target of 5.1%, while inflation picked up to 7.6%. The Reserve Bank of India left interest rates unchanged at 8.0% at the latest policy meeting on June 18, against expectations of a 25 basis point rate cut.
Analysts now expect the earliest rate cut to come in October 2012. Both Standard & Poor's and Fitch Ratings reacted to the macro numbers and the Indian government's policy inaction, putting India's sovereign rating on negative watch.
India's presidential election is scheduled for July 19, 2012.