CORPORATE FINANCING NEWS: GLOBAL EQUITY/DRS
By Gordon Platt
Companies based in emerging markets will continue to rely on depositary receipts as an important means of financing their growth in 2013, taking advantage of continued global investor interest in the fast-growing countries and regions of the developing world.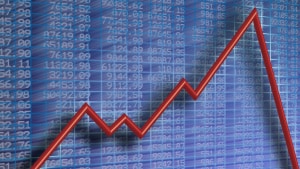 CORPORATE FINANCE FOCUS
"Last year was a challenging year for the equity capital markets due to a number of broad macroeconomic factors, including the slowdown in China's economy and the turmoil in Europe," says Dennis Bon, global head of depositary receipts for J.P. Morgan. Initial public offerings globally totaled $117 billion in 2012, a decline of 29% from 2011, according to Thomson Reuters. "While the value of IPOs in the broader market declined in 2012, IPOs in the DR market held up well, and the pipeline of issues waiting to come to market is quite significant," Bon notes.
The backlog of future IPOs in Russia is particularly large, due to that country's privatization program, he adds. A large number of companies in China also would like to list overseas using DRs, according to Bon. "Russia will be the biggest driver of new DR issues in the year ahead. China also has the potential to be a significant issuer in the US market if it can resolve corporate governance and accounting issues with US regulators. It is in the interest of both China and the US to resolve these issues."
MARITIME, BANK IPOS LIKELY THIS YEAR
Russia's privatization program will bring in even more revenues for the government in 2013 than last year, prime minister Dmitry Medvedev said at the World Economic Forum in Davos, Switzerland in January. Sovkomflot, the Russian shipping company, and VTB Bank could be privatized this year, along with other companies, if market conditions are favorable.
Latin America also could be an active region for DR issues in the year ahead, Bon notes, with companies in Colombia and Peru set to join traditional issuers from Brazil and Mexico in tapping the DR markets. He says: "There likely will also be a few new issues from Taiwan this year, but companies in the BRIC countries [Brazil, Russia, India and China] will once again be the most active issuers."
Looking further down the road, some new frontier markets, such as Burma, Iraq, Mongolia and Vietnam, could produce new DR issues in the next few years. "It takes time to develop capital markets and regulatory regimes," Bon says. "You cannot open a new market without an appropriate and effective regulatory regime in place."
ADR INDEX BEATS S&P 500
From a share price point of view, 2012 was a great year, says Christopher Kearns, deputy CEO of BNY Mellon's Depositary Receipts business. "It has been a tough few years for the financial markets, but some of the uncertainty in global markets has begun to be reduced." The BNY Mellon Classic ADR Index, which is the only index to track all DRs and foreign shares traded in US markets, rose 18% last year, beating a 16% rise in the Standard & Poor's 500 US stock index. "This is significant, given that overall DR trading value dropped in 2012 and US stocks performed well during a period of political wrangling," Kearns says. "International portfolio diversification through DRs has offered a viable option to many investors, even as geopolitics led to periods of unsettled markets and made companies cautious about committing capital."
The good returns achieved by investors in equities last year came on low market volume, Kearns notes. "There is a lot of money sitting on the sidelines," he says. "The good news now is that many of the uncertainties have been relieved, the US fiscal cliff issue has been defused, and there is relative calm in Europe."
DR PIPELINE GROWS
The coming year is shaping up to be a better year for the equity capital markets, with a healthy pipeline of new DR issues, according to Kearns. In Russia, for example, the DR has become the de facto trading instrument, and there will be more privatizations in Russia. Plus, there is a growing pipeline of nongovernmental companies as well, he adds.
"China cannot be ignored either," Kearns says. "It was a very big DR issuer for five or six years, as entrepreneurial companies bypassed the Chinese markets to list in the US." That all changed last year, however, as the Shanghai stock market fell to multiyear lows and Chinese issuers suffered from reputational concerns and charges of accounting irregularities.
"The key issue for Chinese companies is differentiation," Kearns says. "They have all been tarred with the same brush, when some are great companies that are fiscally sound." China's GDP rebounded in the fourth quarter of 2012, and BNY Mellon's forecast is for a slightly faster growth rate globally in 2013, Kearns says.
LESS UNCERTAINTY
The faster growth rate can, in part, be attributed to the improved sense of certainty on key economic matters, says Nancy Lissemore, managing director and global head of depositary receipt services at Citi. "Last year started with a lot of uncertainty, due to the sovereign debt crisis in Europe and the slowdown in China's economy, as well as the pending fiscal cliff in the US. This year there is more certainty on some of those issues."
The market outlook improved in the second half of 2012 after the Federal Reserve and the European Central Bank took steps to stimulate their economies, Lissemore says. "We do have a healthy pipeline of potential new issues," she says. "Other primary market transactions could also result from corporate spin-off activity or the large backlog of private equity and venture-capital-backed IPOs. It is just a matter of timing as to when they come to market. We are receiving a lot of inquiries and requests for pricings."
Overall, some 140 billion DRs were traded last year, a decline of 14% from 2011, according to Citi's 2012 year-end report on the industry. Lower trading volumes of ADRs from China and France accounted for the majority of the decrease in trading of DRs on the New York Stock Exchange. The introduction of a financial transaction tax in France dampened trading, Lissemore says. A decrease in trading volumes of issuers from China and Hong Kong accounted for the majority of the decrease in Nasdaq DR trading volumes.
BAIDU LEADS TRADING
The overall value of DR trading fell by 29% to $2.5 trillion in 2012. The most liquid programs by trading value were China's Internet search engine Baidu, Brazil's Vale and Petrobras, Gazprom of Russia, and BP of the UK.
DR capital raisings totaled $12.4 billion in 2012, a decrease of 26% from the prior year, according to Citi. Approximately $10.5 billion was raised through IPOs, as opposed to follow-on offerings. The biggest issues came from Mexico, Russia and Taiwan.
"In 2013 we expect investor demand for international securities to remain strong, particularly as it pertains to unsponsored ADRs," Lissemore says. According to US Federal Reserve data, US investment in non-US equities as of the third quarter of 2012 was $4.5 trillion, up 7% from the same period a year earlier.
Akbar Poonawala, regional head for the Americas of global transaction banking and head of global equity services at Deutsche Bank, says: "The DR market continues to grow, with 89 new sponsored ADR programs and 208 unsponsored ADR programs added in 2012. The four BRIC nations continue to dominate the market, representing 35% of the total number of DR programs in existence."
Latin America was the only region last year in which issuers raised more capital than in 2011, Poonawala says. The biggest deal in the region in 2012 was Santander Mexico's NYSE listing, which raised $3.2 billion. Asia had 10 deals last year, but the total of capital raised was only $988 million.