Damian Glendinning, Lenovo's treasurer, explains why the world's biggest PC maker opted for a dual-tranche financing transaction using a perpetual security.
Global Finance: Why a perpetual security structured as a preference share, rather than as a bond?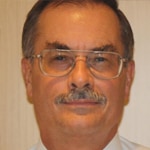 Damian Glendinning: The perpetual security was chosen because we wanted equity treatment and were prepared to pay a (modest) premium to obtain it. Due to technical issues in the wording of some of our banking agreements, we were obliged to use a preferred structure, rather than a more traditional perpetual bond.
GF: What are the benefits of issuing the performance guarantee by Lenovo, which was used to maintain the integrity of the special-purpose vehicle (SPV)?
Denning: As it is an SPV, the issuing entity has no financial history or assets other than those that resulted from this transaction. The performance guarantee was required to give it the credit standing of the group parent.
GF: Is it fair to say that capital controls have made it harder for Chinese companies to move funds out of the country for business purposes, resulting in their borrowing offshore instead?
Denning: This is probably a fair comment, given the increased level of scrutiny to which all payments out of China are being subjected. However, this was not a factor in our decision. We are an international company with a Chinese heritage. China represents about 30% of our revenue. We have been funding our international operations—which are about 70% of the total business—out of Hong Kong and Singapore for many years, simply because it makes more sense to match the currency and the cash flows using these venues.
GF: Do you think that China's One Belt, One Road initiative will make Singapore even more attractive to companies looking to manage their Chinese treasury functions?
Denning: The increasing shift of the world's center of business gravity toward Asia will inevitably increase the role and size of Asian financial centers in managing cash and treasury. The One Belt, One Road initiative is one aspect of this shift. The pie will therefore increase in size. How big a share of this bigger pie goes to each Asian center will depend on many factors.