Smaller companies are the lifeblood of the Turkish economy, but getting them the right financing is tricky.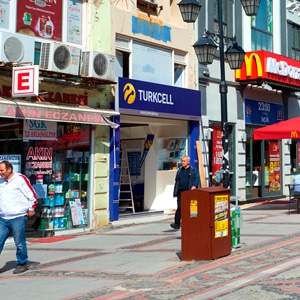 To say that small and midsize enterprises (SMEs) are important to the Turkish economy is a gross understatement: They account for over 90% of all enterprises, some 75% of employment and more than 60% of GDP. SMEs of all sizes and in sectors across the economy are a key presence in the main cities of Istanbul, Ankara and zmir. Yet they are even more important in the Anatolian heartland, in such cities as Konya and Kayseri, and in less-developed regions such as southeastern Turkey.
Yet these are difficult times for SMEs and entrepreneurs.
"Almost by definition because of their size, SMEs are more exposed than most to short-term shocks," says Paolo Monaco, who heads SME development for the European Bank for Reconstruction and Development (EBRD). "Some have been able to seize opportunities, while others have been operating in more-difficult conditions and have found it hard to respond effectively."
Access to finance, often a problem for small entities, has so far not been a central problem. Turkish banks have historically been proactive and supportive when it comes to extending funds, not least because of the widespread recognition that SMEs are the lifeblood of the economy (although there are fears this stance could change in response to the rise in nonperforming corporate loans).
However, Oksana Pak, also with EBRD, says a key problem right now is the quality of finance—in particular, the willingness of lending institutions to extend long-term funding to match the investment cycle.
Thus, the banking sector is working to innovate, noticeably in the fast-growing area of Islamic finance. Turkey's government has said it intends to boost Islamic finance from the current 5.5% of total banking activity to 15% by 2023, with an expected concomitant rise in the number of Islamic banking institutions from the current five. SME finance will be encouraged by the World Bank's $250 million Innovative Access to Finance Project, which has encouraged local Islamic banks to extend long-term loans to SMEs based on Islamic principles. Last year the European Investment Bank (EIB) extended €1 billion ($1 billion) in funds to seven banks—including Akbank, Odeabank, and Ziraat Bank—specifically to lend to SMEs and midcaps.
Aside from the EIB, it is the EBRD—in which Turkey is the largest member country by investment, with over €7 billion put into more than 180 projects—that has been most active in supporting Turkish SMEs. Uniquely among international finance institutions, the Bank has opened an office in Gazientep, in southeastern Anatolia, as well as in Ankara and Istanbul, to ensure it can fully support SMEs and other businesses in a region often bypassed by mainstream commercial investors.
"We have five delivery mechanisms to SMEs in Turkey," says Jaap Sprey, EBRD regional head for small business in Turkey, Greece, Cyprus and Romania, "direct investment through loans or taking an equity stake; investment via local banks; investment via private equity funds; providing advisory and know-how support through our Advice for Small Businesses Program; and working with the authorities on targeted policies." He believes the latter—targeted policies—are often the most useful. "Through our extensive contact list and database, we can help SMEs link up with local consultants or international experts," he says. "They can help with everything from technical specifications to the latest know-how."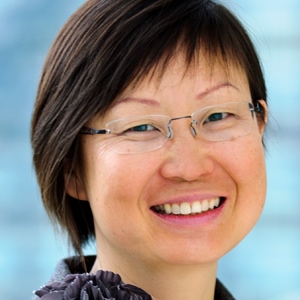 One of the EBRD's most successful projects is Finance and Advice for Women in Business. Under this program, the EBRD has made available some €300 million through six Turkish banks and helped with mentoring, coaching and networking events for Turkish women running their own businesses or operating in local SMEs. A typical success story is Eko Endüstri, a metal-forming SME located in zmir that over the past 16 years has grown to employ more than 160 people and includes IKEA and sports company Decathlon among its international clients.
"Our SME support tends to be countercyclical in nature, with our financing appetite for the sector remaining relatively constant through the economic cycle," says Monaco.
As a consequence, the EBRD has been involved in providing support to up to 30 SMEs across Turkey, with a focus on the southeast and a wide range of sectors including agribusiness, small-scale renewables, manufacturing and tourism. Recent projects include a €10 million loan to dairy producer Kay and a €3 million loan to local wet wipes producer Sapro.
"The fact we can provide SME support through a range of different channels is very useful, because Turkey is a big country with lots of often complex regional challenges," says Pak.
Policy dialogue with management is another key area for the EBRD, as one of the challenges small, growing companies often face is how to make the jump to being a bigger, more complex business. Often the obstacle is the original, founding management officers who have become accustomed to doing things a certain way and need to be encouraged to let go a little in the wider company interest.
"The operating environment—particularly in the southeast—can be volatile, booming one moment but then adjusting poorly to changing export demand or exchange rate volatility, or suddenly facing liquidity issues. Our aim is to help SMEs meet these challenges more effectively," says Jaap Sprey.