ROUNDUP
By Thomas Clouse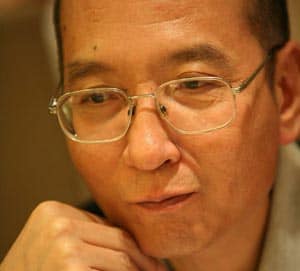 Liu: China was furious over his Nobel Prize
China's trade surplus fell to a five month low of $16.9 billion in September. Down almost 16% from August the figure reflected slower year-on-year growth rates for both exports and imports. In the first nine months of the year, exports rose 34%, while imports jumped 42.4%. The lower trade surplus may quiet some criticism from the US and other trading partners over the country's tightly controlled exchange rate. China has allowed its currency to appreciate against the dollar by more than 2.2% since June. Despite the lower surplus, China's foreign currency reserves grew to $2.65 trillion in September, up by $194 billion.
Chinese banks issued 595.5 billion yuan ($89.5 billion) in new loans in September, up 9.2% from August. For the first nine months of the year, lending fell by 27.3%, compared with the same period last year. Encouraged by government stimulus measures, Chinese banks extended 9.6 trillion yuan in new loans last year, prompting concerns about loan quality and potential asset bubbles. This year the government has tightened lending requirements and set an annual goal of 7.5 trillion yuan in new lending. The central bank reportedly raised its reserve requirements for six of its major banks last month, the fourth time it has increased the rate this year.
Chinese dissident Liu Xiaobo was awarded the Nobel Peace Prize last month for his efforts as an advocate of political reform. Liu, who is serving an 11-year jail term on subversion charges, has written extensively about the need for political reform in China. His most recent arrest came just hours before the release online of a document called Charter 08, which Liu had helped to draft. The document called for stronger protection of human rights and challenged the Communist Party's monopoly on political power. A spokesman for the Chinese foreign ministry described the awarding of the prize to Liu as "blasphemy." Shortly after Liu won the prize, a group of retired Communist Party leaders issued an open letter calling for increased freedom of the press.