A FORCED TO BE RECKONED WITH
The economically vibrant nations of Southeast Asia are forging closer links—and creating a regional powerhouse in the process.
By Thomas Clouse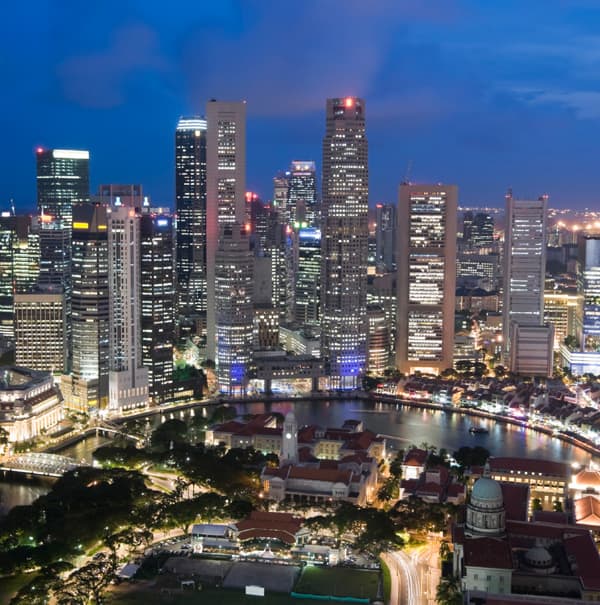 While the world has focused its attention on China and India's stunning economic growth, the 10 countries of the Association of Southeast Asian Nations (Asean) have been quietly building up trade and political ties that will enable the region to become a formidable economic and political force. With nearly 600 million residents speaking a mind-boggling 1,000 languages, the Asean countries represent both a significant economic power and an enormous market. Within the region, though, there are huge disparities. In terms of purchasing power parity, Singapore's per capita GDP ranked as the 10th highest in the world, while Burma ranked 182nd, with 2008 per capita GDP estimated at less than 3% of that of Singapore. Despite these diverse elements, the 10 countries are working together to eliminate trade barriers, integrate financial systems and encourage development across the region and beyond.
Asean began in 1967 with the five members of Singapore, Malaysia, Indonesia, Thailand and the Philippines—sometimes called the Asean-5. Brunei Darussalam joined in 1984, and Vietnam, Laos, Burma and Cambodia joined in the 1990s. One of the primary purposes of the organization, according to its charter, is to promote economic development. Toward this end, Asean leaders have promulgated many new policies in recent years, including an economic blueprint setting out an implementation timeline for investment liberalization policies. According to the plan, Asean will create a trading bloc similar to that of the EU, albeit without a common currency, by 2015. In addition to this investment agreement, Asean has already signed and is implementing free trade agreements (FTAs) with China, Australia and New Zealand, India, Japan and South Korea.
Recent news suggests that their efforts are paying off. The countries of Asean, like many of their other Asian neighbors, are showing earlier signs of recovery than most of their Western counterparts. Singapore's year-on-year manufacturing output expanded by a record high 39.4% in January, and exports from Malaysia increased at an 11-year-high rate of 37%. Fourth-quarter industrial production in the Philippines grew at its fastest rate in a decade, and Thailand posted a 10-year-high quarterly GDP growth rate during the same period. Indonesia, boosted in part by commodity exports to China, avoided recession altogether. The IMF in January upwardly revised the Asean-5's 2010 growth estimate from 4% to 4.7%.
Regional trade played a big role in the headline-making statistics. China overtook the United States in 2008 to become Asean's third-largest trading partner, behind only the European Union and Japan, and has kept the momentum high. Singapore's non-oil exports to mainland China, Hong Kong and Taiwan rose by 76%, 97% and 104%, respectively, year on year in January. Malaysia's exports to China more than doubled.
"While exports also led the recoveries following recessions in 1998-1999 and 2001-2002, this time around intra-Asian trade has boosted shipments, compensating for relatively weak demand from the US and Europe," points out Nikhilesh Bhattacharyya, a Sydney-based Asean economist for Moody's Analytics. "Demand has been particularly strong from China and India, which should both post growth close to their trend rates in 2010."
The rapid pace of export growth will be difficult to maintain, Bhattacharyya warns, especially if Western markets remain subdued. "Asean will definitely keep recovering, but the question is how strongly it will recover," he continues. "China and India have provided a lot of impetus so far. They are also quite dependent on US demand, however, so I think it is definitely important that US demand does pick up. If the US economy stays weak, it will not be a very strong recovery in the Asean region."
The strong growth in Asean, according to Edward Teather, senior Asean economist for global investment bank UBS, stems to some degree from the re-stocking of inventories in the West and thus could slow once those inventories reach more stable levels. "Once you've got production up to a level that equates to what's needed to supply the rest of the world without inventories going up or down dramatically, then clearly the rate of growth is going to be tied to what the rest of the world is doing," he says. "If the rest of the world isn't growing very fast, it's difficult to see how the export growth is going to outstrip the rest of the world, unless there is a further enhancement in intra-regional trade."
The region's recent free trade agreements will contribute to that enhancement in trade, Teather believes, but the effects will be limited, largely because tariffs are already low. "These free trade agreements, which became more formalized on the 1st of January 2010, are actually works in progress and have been meaningfully taking effect for many, many years," he explains.
Trade Pacts Will Boost Growth
Asean's free trade efforts will also benefit foreign direct investment (FDI), but, again, the benefits will face limits. According to Asean statistics, investment from China rose from $570 million in 2005 to $1.6 billion in 2008. Despite this rapid rise, China's total FDI accounted for only 1.8% of Asean's total in 2008. In contrast, the EU, Japan and the US invested $12.8 billion, $7.2 billion and $3 billion, respectively, in 2008. And FDI for all major investing countries declined in 2008, with the exception of Asean member countries' investments in each other, which reached $10.7 billion in 2008. China's FDI flows to Asean are thought to have increased last year, although Asean has yet to release its FDI statistics. Still, even a substantial increase in investment from China would be unlikely to compensate for slowing inflows from the developed world if the recovery in the West fails to gain traction.
Desmond Ong, managing director at the Singapore office of international law firm Eversheds, works often with companies investing in Asean countries. He explains that foreign investment is picking up, but, as with trade, the improvement stems largely from the resumption of normal economic activity rather than from any new sources of growth. "Some of the deals that you are seeing now are deals that should have been done nine months ago, deals where we already completed the due-diligence but buyers were nervous about pulling the trigger," he says. "Now, people are coming out of their shells and saying, OK, go ahead and do it, and they are getting a better price. So we're not seeing many new deals really; instead, we're seeing more of a backlog of deals."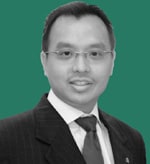 Tan: The trade agreements won't prompt a sudden rise in investment
Joseph Tan, Asian chief economist for Credit Suisse Private Bank and council secretary of the Singapore Institute of International Affairs (SIIA), explains that it will take time for the effects of Asean integration efforts to show. "I don't think you will see an opening of the flood gates when it comes to free-flowing investment in Asia anytime soon," he says. "This is a process that will take a long time as governments become more confident about the interests of foreign companies and quasi-sovereign entities."
Another part of that process, according to Tan, is creating efficient regional financial structures. He believes that, while Asia is showing signs of economic decoupling from the West, its financial systems are still too closely linked. "Asia has all the surplus and savings, but their financial systems are really tied to the West," he explains. "There is a lack of sophisticated financial intermediation, a lack of deep, well-functioning capital markets within Asia. And if that piece of the puzzle is completed, then Asia will be even more independent from the rest of the world."
Building the proper financial structures and the confidence among governments will be challenging against the backdrop of the region's often-tumultuous political landscape. To look at only a few examples, charges of corruption related to a bank bailout last year are impeding the economic agenda of Indonesian president Susilo Bambang Yudhoyono, ethnic and religious tensions continue to create unrest in Malaysia, the seizure of the assets of an exiled former president is causing protests in Thailand, and there are concerns that the upcoming elections in the Philippines may be marred by violence. Still, Evershed's Ong believes that political unrest, while still common, is not as dangerous for investments as it once was. "Governments seem to realize now that if it's bad for business, it's just bad," he says. "At the same time, there's less tolerance among the public to put their lives on hold for a while to let the government change."
Asean countries have also shown some willingness to work together with their neighbors and move toward greater financial independence from the West. The 10 countries joined together with Japan, China, South Korea and Hong Kong to create a foreign exchange reserve of $120 billion to protect against currency crises. As part of the agreement, which was signed in December and took effect last month, the Asian countries will create their own administrative body to dispense funds and ensure that the governments that receive those funds are acting responsibly. The formation of that body will reduce greatly the role of the IMF and thus more firmly establish the region's autonomy.
Ministers of the 10 Asean countries met in late February and reaffirmed their commitment to the organization's comprehensive investment agreement—a key element in building consistent policy throughout Southeast Asia. That agreement, signed last year, calls for a variety of measures to promote trade and investment, including the elimination of non-tariff trade barriers, the application of international best practices and the establishment of processes for settling investor disputes. The agreement also includes timelines for the implementation of each step, culminating in the formation of an economic community by 2015.
Despite the statement of reconfirmation, however, achieving all of the document's targets by 2015 will be difficult. Malaysian trade minister Mustapa Mohamed, in comments to reporters after the Asean ministers' meeting, said that the Asean countries had made satisfactory progress in only four of the 11 industries slated for liberalization. Part of the challenge for Asean's leadership is encouraging members to comply while maintaining the organization's policy of non-interference. That policy limits the degree of pressure Asean can exert on its members.
According to Credit Suisse's Tan, Asean has reached a critical point in its development, and the members may need to cede some power if they are to move ahead as a group. "Asean is at a crossroads," says Tan. "Do they want to forge ahead with a much stronger regional group and give up some of their own domestic control for the greater good of the region? They are also at a crossroads in terms of American, Sino and Indian influence. The region is of great strategic importance, and so everyone will try to exert their own influence on the region. So the region needs to decide whether they want to forge ahead with a singular identity to balance up the superpowers."
Top 10 Sources of Foreign Direct Investment Inflow to Asean
Country/Region
Value $ million
2006
2007
2008
2006-2008
European Union (EU)-25
10,672.2
18,481.0
12,941.2
42,095.3
Asean
7,596.0
9,461.7
10,727.5
27,785.3
Japan
10,229.6
8,382.0
7,156.7
25,768.3
USA
3,418.5
6,345.6
3,012.5
12,776.6
Cayman Islands
3,514.1
787.2
2,537.0
6,838.3
Other Central & South America
3,720.0
2,109.5
957.4.0
6,787.0
Bermuda
1,324.9
2,777.7
2,122.1
6,224.8
South Korea
1,253.8
3,035.0
1,398.5
5,687.3
China
1,016.2
1,574.4
1,087.7
3,678.3
Hong Kong
1,278.8
1,671.3
542.5
3,492.7
Total top 10 sources
44,024.2
54,625.4
42,484.2
141,133.8
Total FDI inflow to Asean
54,979.9
69,938.8
59,008.3
183,926.9
Source: Asean Foreign Direct Investment Statistics Database