The Felaban Annual Assembly in Buenos Aires in November is expected to be one of the biggest networking events of the year for international bankers.
"Felaban is the top-tier conference for everyone in the industry," says Patricio Mainardi, vice president of client relations at Banco Latinoamericano de Comercio Exterior (Bladex), a multilateral trade finance bank created to finance and promote trade in Latin America and the Caribbean (LAC). "For us, it continues to be the space where we can meet with current and potential clients from Latin America and also other financial institutions from Europe and the US who are looking for funding opportunities," adds Nikolina de Alvarado, manager of marketing and corporate social responsibility at the bank.
The conference, with its multiple coffee breaks and receptions, offers plentiful opportunities for networking. Apart from looking for new relationships and maintaining existing ones, Felaban is also expected to provide its 1,500 participants with important updates on banking regulation, global macroeconomic trends and financial inclusion.
The last is one of the key issues in the banking world, as competition has centered on the corporate and retail segments. By contrast, small and midsize enterprises (SMEs) still face barriers to access, leaving them with few options to support their business growth, says Alejandro Soriano, principal evaluation officer in the office of evaluation and oversight at the Inter-American Development Bank. At the same time, these companies make up more than 80% of employment in the region, and under the right conditions servicing them could also be profitable for the banks, he adds.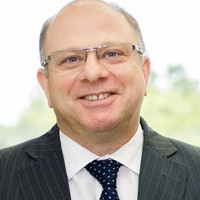 "The LAC banks have undergone significant growth and are now able to access a deposit base that has almost doubled over the last ten years, and earnings accumulation has led to solid capitalization. This is good for financial stability, but has so far played against more dynamic banking competition," Soriano says. "If the status quo continues, we risk having an industry that serves fewer clients," he adds.
Beltrán Macchi Salin, president of Visión Banco SAECA and of the Committee on Financial Inclusion and Education of Felaban, will moderate a panel on the topic on November 7. Visión is a Paraguayan lender focused on microfinance and consumer banking in the middle and lower income sectors.
Macchi Salin says he is hopeful that the conference will allow Visión an opportunity to access the level of inclusion of other countries and share experiences that can accelerate such processes for some countries that are behind. Paraguay still has a long way to go, as only 30% of the economically active population currently has access to deposits and credit, he notes.
In its turn, the Inter-American Development Bank (IDB) Group—which has close to 300 banking clients across the region—will introduce its recently recapitalized private-sector arm, the Inter-American Investment Corporation, and highlight new approaches to partnering with LAC banks during its presentation on the second day of the conference, Soriano says.
To boost financial inclusion, the regulatory framework needs to be continually adapted so it can better embrace technology-based entrants such as payment companies and other fintech providers. New entrants have an advantage in that they—unlike banks—can rely on alternative credit scoring and data analytics to make lending decisions. Another pending issue is the need to create regulation that standardizes the origination of certain credit products so they can later be packaged and sold in the secondary market, allowing banks to diversify their funding base, Soriano says.