With fintechs and tech firms competing with banks for knowledgeable finance staff, the global hunt for talent is tougher than ever.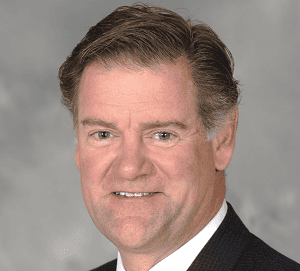 Recruiting for the finance function has always been tough, but current trends make finding the right talent a growing concern for corporate finance leaders.
"The demands on the finance function have never been higher, while the supply of potential candidates is getting tighter," says Tim Hird, executive director of Robert Half Management Resources. "The problem is becoming more acute."
Deloitte's quarterly surveys of CFO sentiment suggest that senior finance leaders are as optimistic as they've been for a decade about the global economic picture and opportunities for their businesses. Their biggest worry is that they lack the people and skill sets needed to fully seize the opportunity.
"The number-one concern for CFOs now is the availability, retention and development of talent in their organizations," says Sandy Cockrell, global leader of Deloitte's CFO Program. "Our surveys around the world show that finding enough talent in the finance function is an issue globally."
The convergence of technology and finance is a key factor. Finance leaders are competing for qualified candidates against everyone from fintech firms to cryptocurrency exchanges to their own technology departments. The issue is most acute in global financial centers. Matthew Thomas, European market leader for Financial Services at executive-search firm Korn Ferry, sees the dynamic playing out in London—a major hub for fintech firms. "London is an incubator for technology companies," says Thomas, who is based in the city. "Fintech and digital companies are setting up here and competing with traditional finance departments for the same people."
It has become serious competition. Some 60,000 to 75,000 people are currently employed by fintech firms in the UK, accordingto Innovate Finance, a trade group for the fintech industry. It projects the industry labor force will exceed 100,000 by 2030.
It's the same throughout the eurozone. "Everyone is looking for the top quartile of performers," says Thomas. "I can have a client looking for an Italian finance director that is totally different from a US multinational in London looking for a regional CFO. But they're both competing for the same talent at a global level."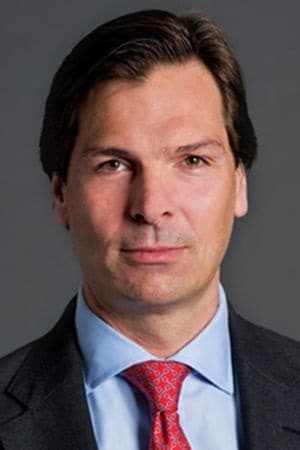 Thomas sees another factor making things more difficult for European senior executives: relatively fewer skilled candidates coming from the big accounting firms. Accounting firms battened down the hatches after the financial crisis, reducing new hires. As a prime recruiting channel for corporate finance departments across Europe, that has left companies with fewer candidates to fill positions. "Between 2009 and 2012, the Big Four accounting firms cut down on their intake of graduates," says Thomas. "With the upturn in the economy, there are not as many trained professionals for companies to choose from now."
Asian financial centers like Hong Kong and Singapore are also feeling the pinch. International private banks are expanding in Hong Kong to serve the growing demand for wealth management in mainland China and other Asian markets. As a result, salaries are rising for jobs ranging from assistant relationship managers to compliance professionals to private-wealth managers.
According to a survey from Robert Half, "94% of Singaporean CFOs say they find it very or somewhat challenging" to find skilled finance professionals. Of the 100 CFOs surveyed, almost a quarter say they face skilled-labor shortages in the risk and compliance functions and more than one third in the business- or financial-analysis area.
"Singapore is facing a heightened skills shortage within the financial sectors, which is only being exacerbated by growing disruption and increased government regulation," comments Matthieu Imbert-Bouchard, managing director at Robert Half Singapore. "We're seeing particular skills shortages within the areas of financial planning and analysis."
The environment in Japan may be somewhat less frenetic, but the same forces are at play. Cryptocurrency-exchange bitFlyer, for example, is tapping talent from global banks to meet its workforce needs. CEO Yuzo Kano, a former Goldman Sachs trader, expects his staff to reach 300 this year.
The talent squeeze is probably most intense in the US, where the unemployment rate has fallen below 4% and the economy is expected to grow by about 3% this year. A Robert Half survey of more than 2,200 CFOs in the US found that 36% expected to lose finance staff within the next year, and 45% described themselves as somewhat or very concerned about their ability to retain talent. "The anxiety they're feeling is real. The concern is that they're not competitive for the best people," said Daniel Chait, CEO of Greenhouse Software, which provides software tools for companies to recruit candidates, track applications and onboard new employees. "Good talent is in short supply and the difference between a home-run hire and a poor hire in the finance department can be huge."
That makes it a great environment for high-quality candidates with accounting and finance skills. Salaries for virtually every role in finance are rising sharply in the US. The average starting salary for a vice president of finance in the US has risen from a range of $89,000 to $352,000 in 2013 to a range of about $105,000 to $400,000 last year, per Robert Half's salary guide. The same trend is occurring for roles in the compliance, treasury, IT-audit and financial-analysis functions.
Technology and its rapid evolution pose the biggest workforce challenge in corporate finance departments. Many lower-level jobs are being automated out of existence, and everybody else's jobs are changing dramatically. Formerly under the wing of the controller in most companies, financial planning and analysis, for example, are now apt to be handled by Big Data scientists and artificial-intelligence experts.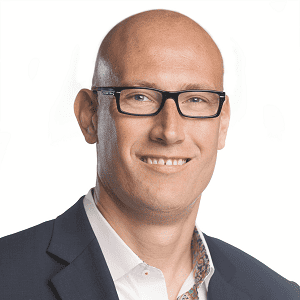 "Accounting and finance have always been integrated with technology. But now robotics processing and artificial intelligence are evolving so rapidly they are taking on many of the mundane tasks in the finance department," explains Hird, "and pushing accountants and finance professionals into more strategic and analytical jobs." That's a good thing, but still very challenging from a human-resources perspective.
The market is also changing from the workforce side of the equation, as more people with finance and technology skills are pursuing a freelance, often project-based career path. "There are two forms of compensation: cash and experience," Hird notes. "More people are moving onto the consulting career path because they want more diversity and flexibility in their work lives."