VC support and debt financing fuel car-subscription services outside of Europe.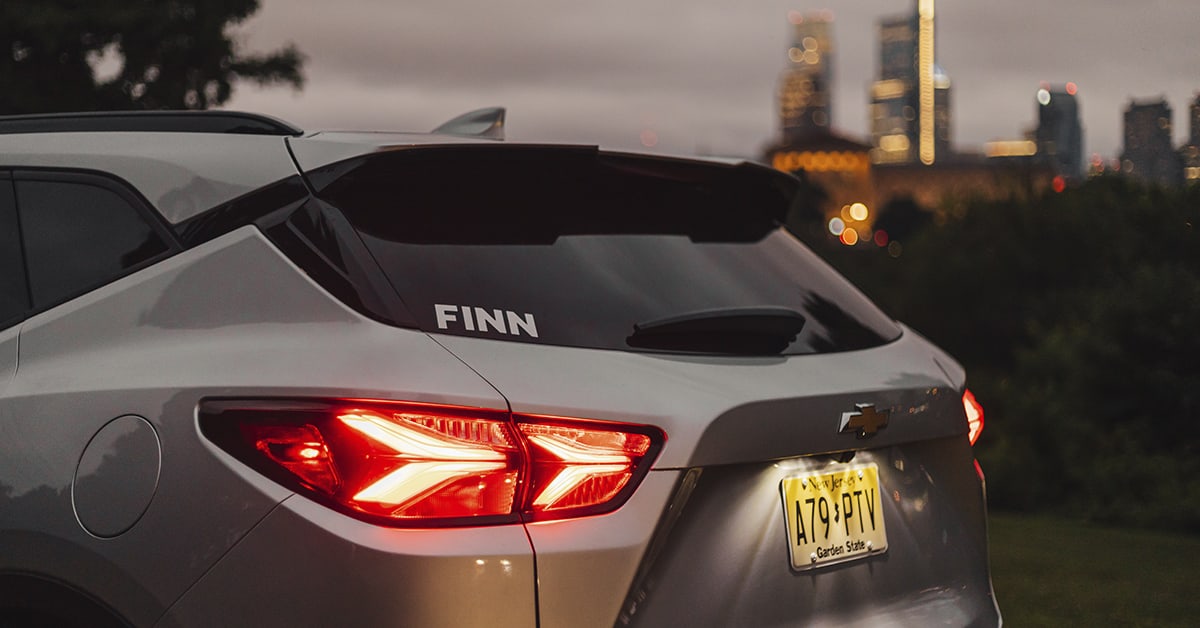 When it comes to the auto industry, leasing and owning vehicles is about as old-fashioned as a jalopy. At least that's according to Finn, the four-year-old Munich-based car-subscription startup.
"Car subscriptions have emerged as an alternative to various forms of car ownership," says Max-Josef Meier, co-founder and CEO of Finn.
Finn, which touts a valuation of more than $500 million, has some $900 million in financing available to expand beyond Germany. A chunk of that financing is debt, including $525 million in Germany with Credit Suisse and Waterfall Asset Management and another $200 million in the US, also with Waterfall.
So far, Finn—whose name was inspired by a Star Wars character—has brought its services to 12 states across the US, including Connecticut, Maine, Maryland, Massachusetts, New Hampshire, New Jersey, New York, Pennsylvania, Rhode Island, Vermont, Virginia and Washington, D.C. while California and Florida are in the works.
The company also aspires to an initial public offering (IPO). "There is a clear path to a US-based IPO in the foreseeable future," Meier says.
But first, another round of fund-raising is in the works. Less than a year after clinching $110 million in a Series B round, led by Korelya Capital, Finn is now planning a Series C.
While the company could not confirm when the Series C is expected to close, Meier maintains that there is a "high level of investor interest" in the platform.
Finn lets customers subscribe to several different brands of vehicles, including electric and hybrid models (approximately a third of its fleet is electric). The service, priced at least $650 a month, includes insurance, maintenance, and roadside assistance.
The startup isn't the only car subscription service attracting venture capital nowadays. For example, London-based Onto raised a new credit funding line of £100 million ($125 million) in February and Bannwil, Switzerland-based Carvolution secured 16.2 million Swiss francs ($17.7 million) in October.
Finn hopes to differentiate itself by catering to individual consumers and through its business-to-business vertical, which launched in Germany and has since been rolled out in the US. While Meier remains tightlipped on the specific number of subscribers, he says the "overall response to Finn in the US has been extremely positive," and February has been its "strongest month ever in terms of growth."
Still, plenty of challenges exist in this niche corner of the automotive sector. For starters, car makers such as BMW, Cadillac and Mercedes-Benz found little success in launching similar platforms in the past.
SoftBank-backed Fair.com, which touted a $1.2 billion valuation at one point, acquired Ford's car subscription platform in 2016. As a result, it teetered on bankruptcy in 2019 and ceased operating altogether by 2021.
Car-sharing companies like Turo and ZipCar, which allow monthly peer-to-peer car renting, are also competitive alternatives. But, unlike Finn, they don't require customers to sign up for at least six months.
"The landscape has been challenging over the past few years, but Finn has successfully navigated these conditions by remaining long-term oriented and agile in our way of doing business," Meier says, citing supply shortages as the company's "biggest challenge to date."
Indeed, unprecedented shortages befell the car industry over the past 24 months, and automakers had to cut new vehicle production.
However, Finn worked out deals with its suppliers—Chevrolet, Nissan, Jeep and Tesla—far in advance to ensure that cars were available and short-term deliveries could be made, Meier explains.
"Despite the global supply shortage, we were able to—with a significant effort from our fleet department—procure a sufficient number of vehicles over this period," Meier says. "We also ordered 20% more vehicles than planned as a buffer for potential delays."
According to Straits Research, the market for vehicle subscription services is expected to reach $15.56 billion by 2030. North America is expected to make up about $6.8 billion of that market.