Ivory Coast has the fifth highest percentage of adults with mobile money accounts in the world.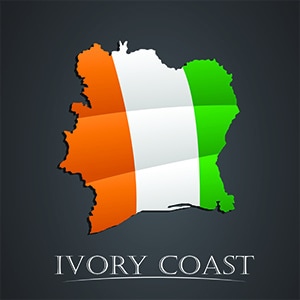 Standard Chartered's decision to open its first digital-only bank in Ivory Coast reflects both the strategic importance of Africa to the bank and the digital-savviness of the West African nation.
Ivory Coast boasts a large market and one of the fastest-growing economies in Africa, with growth of 7.5% forecast for this year.
"A digital approach made sense for Ivory Coast, given the market demand for more technology and innovation in banking and the country's high rate of mobile money accounts," says a Standard Chartered spokesperson. The percentage of adults with a mobile money account in Ivory Coast is the fifth highest in the world (24.3%) and there are more mobile money accounts in the country than bank and microfinance accounts combined.
"What's more, this was a market where we had no preconceived ways of digital banking," reveals the spokesperson. "We believed we could move quickly and innovate with new technology coupled with new ways of thinking and play a key role in the nation's financial ecosystem."
Standard Chartered is digitising 70 of its most common service requests and with more digital solutions planned Standard Chartered now has a live testbed to aid roll-outs elsewhere.