EMERGING MARKETS ROUNDUP
By Kim Iskyan
In December, Mikhail Khodorkovsky, one of Russia's most high-profile political prisoners and the former CEO of Yukos Oil—at one point Russia's largest oil company—was abruptly released.
He had served about 10 years in prison, on charges of money laundering and tax evasion that were widely viewed as fabricated, and as punishment for his political ambitions. Russian president Vladimir Putin, who reportedly hates Khodorkovsky, said he was being released for humanitarian reasons, in light of the ill health of his parents. Investors largely viewed the move as an attempt to rehabilitate Russia's image in the run-up to the Sochi Winter Olympics, to be held in February, rather than a softening of Putin's political will.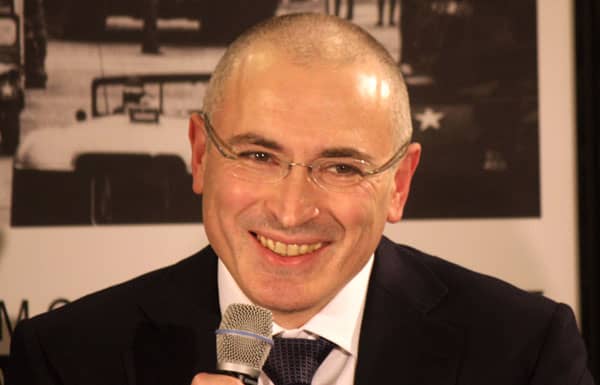 Khodorkovsky release signals Putin's desire to rehabilitate Russia's image
Two late-December bombings in the southern Russian city of Volgograd killing 34 people raised the specter of terrorism during the Olympics. The event will be the most expensive Olympics ever, costing some $50 billion. A member of the International Olympic Committee publicly claimed that roughly one-third of total funds allocated to the event have been lost to corruption and embezzlement. Heightened security measures will further increase the bill.
Syria and Russia signed a deal for the exploration, development and production of oil and gas off the Syrian coast. It was the first such deal for Syria and appeared to be primarily intended as a show of political support for Syrian president Bashar al-Assad. Actual work in Russia's concession, which is to last 25 years, will likely not start until the security situation in the area substantially improves.
Russian potash giant Uralkali named Dmitry Osipov, a senior manager at competing fertilizer producer Uralchem, as its CEO in late December. Earlier in the month, Uralchem, which is owned by Dmitry Mazepin, a native Belarussian, had bought a 20% stake in Uralkali. In addition to representing a step in the consolidation of the sector, the deal was a way to allow for the release by Belarus of Uralkali's previous CEO, Vladislav Baumgertner. He was arrested in August in Minsk, when he visited Belarus to discuss the decision of Uralkali to withdraw from Belarus Potash, an export cartel.