WAITING IN THE WINGS

By Dan Keeler

Croatia hopes its membership in the EU will help it diversify and deepen its economy, but it could take some time for that to materialize.

Croatia joined the European Union in July this year, with high hopes that its membership would boost trade and investment in the Balkan nation of 4.3 million people. Sitting at the heart of a region that was hit particularly hard by the financial crisis, Croatia desperately needs an economic boost. Unemployment is high, and the economy has done little more than stand still for several years. At the same time, though, Croatia is beginning to enjoy the fruits of the changes implemented to prepare it for entry to the EU.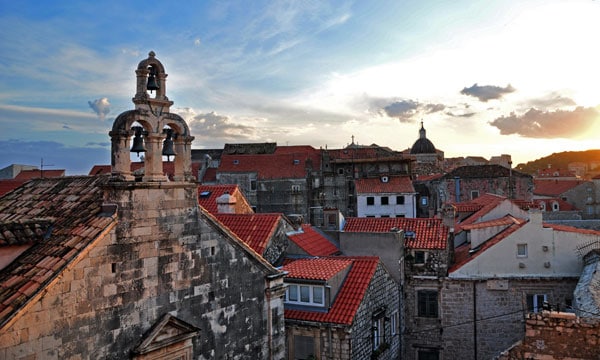 Cvete Koneska, lead Croatia analyst at risk consultant Control Risks, says EU membership brings Croatia a number of benefits, not least that it demonstrates the country has matured into a politically more stable, more predictable place to invest. Jaakko Salmelin, a partner at Helsinkis KJK Capital, agrees: Croatias membership [in] the EU is about more than flexible border controls; it is to have a backbone on the legal side. Now [that] they are EU members, they have to implement the directives that are common within the EU. For foreign investors this is very important.
Salmelin says investors are taking notice. EU membership has brought Croatia more attention in the eyes of foreign investors, he comments. So far, though, the tangible results are scarce as investors remain wary of the region as a wholeand of the impact that sluggish economic growth in Western Europe will have on the Balkan states.
Damir Novini, the head of Croatias Agency for Investments and Compe-titiveness (AIK), says the government is working hard to improve the investment climate. Croatia has a great location, and it excels for the quality, availability and cost of its workforce, but a year ago we changed the investment law to provide incentives to investors, he explains. Partly as a result of the governments efforts, foreign direct investment is showing signs of reviving from a sharp slump in the wake of the global financial crisis: FDI last year was only $1.2 billion, down from a peak of more than $6 billion in 2008.
Pharmaceuticals company Teva, for example, is investing upwards of $200 million in Croatia and is building its European financial-shared-services center there. According to Novini, current investment into the sector totals around 350 million ($465 million). We are also targeting the automotive supply chain industry, as we already have many companies active in this sector and we want it to develop further, Novini adds.
Although Croatia is keen to diversify its economy, there is no question that tourism remains the most important sector. With more than 1,000 miles of spectacular coastline, the country has a tremendous foundation on which to build. In recognition of that, more than half of the 90 projects in which the AIK is involved are in the tourism sector. Koneska says that building Croatias tourism industry will generate development in other industries. While there has been a lot of growth in the tourism sector, related sectors, such as construction, road and rail infrastructure, are seeing more investor interest too, she comments.
Analysts generally have been disappointed at the level of investment into Croatia recently but note that this is mostly owing to Western Europes economic woes. The outlook is good, but the question is the timescale, says Salmelin. In the longer termperhaps two or three yearswe expect to see some growth. In the meantime, all eyes are on Germany. If Germany is doing well, it will help all the countries in Southeast Europe, adds Salmelin.
| | |
| --- | --- |
| Location: | Southeast Europe |
| Neighbors: | Bosnia and Herzegovina, Hungary, Slovenia |
| Capital city: | Zagreb |
| Population: | 4.3 million |
| Official language: | Croatian |
| GDP per capita: | $12,972* |
| GDP growth 2012: | 2.0%* |
| Inflation 2012: | 3.4%* |
| Currency: | Kuna |
| Investment promotion agency: | www.aik-invest.hr/en |
| Investment incentives available? | Yes |
| Ease of Doing Business rank: | 84th of 185 globally, 16th of 24 in Eastern Europe & Central Asia** |
| Corruption Perceptions Index rank: | 62nd of 176 globally*** |
| Political risk: | Low**** |
| Security risk: | Low**** |
Sources:
* IMF World Economic Outlook Database; ** World Bank; *** Transparency International; **** Control Risks
Politically stable, EU member
Strategically advantageous location
Business-friendly government
Investment incentives available
Dependent on Western Europe for growth
Limited natural resources
Small population
Narrow range of business opportunities