ROUNDUP
By Gordon Platt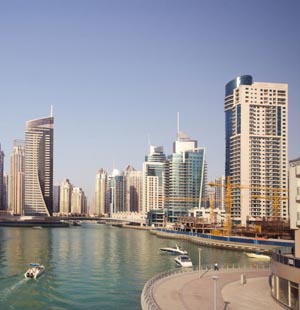 Dubai returns to the capital markets with bond issue
Dubai's successful return to the international capital markets could pave the way for state-owned companies to tap the Eurobond market. Dubai's first new issue since a $1 billion sukuk in April from the Dubai Electricity and Water Authority appealed to investors seeking higher yields than are available on US treasuries.
The $1.25 billion sovereign bond was issued in two parts. The $500 million five-year tranche carried a 6.7% coupon and was priced at 542.7 basis points over treasuries. The $750 million 10-year portion had a 7.75% coupon and was priced at 527 basis points above treasuries. Deutsche Bank, HSBC and Standard Chartered were the lead managers for the issue.
The bond, which was oversubscribed, was the first sovereign debt issue by Dubai since the state-owned Dubai World conglomerate rattled global markets in November 2009 with its announcement of a debt standstill. Dubai World reached an agreement this September with 99% of its creditor banks on its proposal to restructure $24.9 billion of debt.
All was not forgiven, however. Standard & Poor's downgraded Jebel Ali Free Zone's long-term rating to B from B+, citing Dubai World's lack of transparency and uncertain credit profile. "The negative outlook reflects uncertainty over the role that JAFZ will play in the servicing and repayment of Dubai World's debt," the rating agency said.
Elsewhere in the region, Weather Investments, headed by Egyptian billionaire Naguib Sawiris, agreed to merge with Russia-based telecom Vimpelcom, in a deal valued at $6.6 billion. The merger will create the world's fifth-largest mobile operator. Under the agreement, which is subject to shareholder approval, Vimpelcom will get all of Italy-based mobile operator Wind and 51.7% of Egypt-based Orascom Telecom.
Separately, IFC, a member of the World Bank Group, is investing $20 million in the Intaj Capital II fund, a $300 million fund that will invest in businesses in the Middle East, North Africa and Turkey.