GE's demise as a conglomerate portends an uncertain future.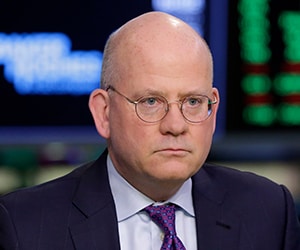 General Electric plans to spin off its health care business and divest its stake in oil-services company Baker Hughes, undoing two of the major initiatives implemented by former CEO Jeffrey Immelt, who was replaced last August. The moves signal the virtual unwinding of a conglomerate that once was the icon of US business prowess and the country's most valuable company.
"Today's announcement marks the emergence of a new GE, a high-tech industrial GE—simpler, stronger, a more focused company at the core," current CEO John Flannery said on the morning of June 26, the very day that GE was dropped from the Dow Jones Industrial Average, where it had held a spot since 1907.
GE and other large-cap companies continue to refocus on their core assets, especially with regulatory challenges, according to Chicago-based West Monroe Partners, a multinational management and technology consulting firm. In its recent survey of 100 health care dealmakers, 63 thought divestitures by large-cap companies would increase significantly or moderately. Siemens floated its medical business as a separate company in March.
GE Healthcare produces medical devices and other equipment sold to hospitals, as well as laboratory supplies for biotech firms. Brad Haller, managing director in the health care practice at West Monroe, says, "The laboratory supplies business in particular is a crowded market. But as a standalone business, we would expect the new [health care] company to focus its R&D efforts on supplies for the burgeoning genomics field."
Investors cheered GE's downsizing announcement, which saw the company's stock rise by more than 6%. The latest divestitures leave GE focused on jet engines, gas turbines for power plants and renewable energy.
Analysts say the divestitures are welcome, but that they're still uncertain about the future long-term direction of the new GE, particularly its struggling power business.