Banks, tech firms and even universities are partnering to aid home-grown Egyptian fintechs.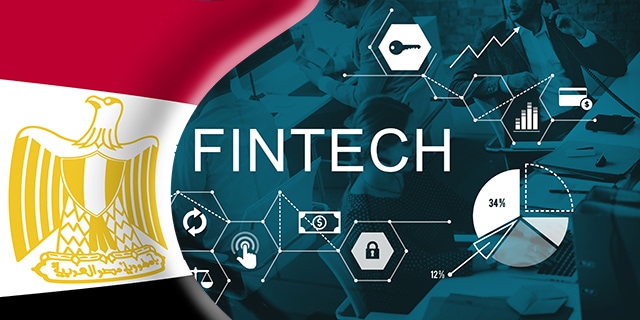 The global fintech boom has found its way to Egypt in the form of two accelerators that are focused on empowering start-ups with the knowledge they need to get their businesses off the ground.
In late May, Cairo-based Flat6Labs launched 1864 Accelerator in partnership with Barclays Bank Egypt. A 14-week cycle accompanied by seed funding of up to 150,000 Egyptian pounds ($8,500) in exchange for 10% to 15% equity offers a solid mentorship program and networking opportunities with major stakeholders.
1864, named for the year of Barclays's founding in Egypt, welcomes all ideas related to financial services, including payments, digital banking services, lending, trading, cybersecurity, payments, cryptocurrency, wealth and asset management and capital markets.
Willie Elamien, managing director of 1864, says the group's focus is not limited to Barclays's applications or to start-ups that may result in an acquisition by the bank:"The area of focus for us is pretty much any start-up or idea that would end up working in the fintech space—it is peer-to-peer lending, an accounting solution, a crowdfunding solution, something that benefits SMEs, something that benefits the unbanked."
With a banked population of approximately 10% and a regulatory framework that is a labyrinth of obstacles and red tape, the general context presents challenges. But it may be in these areas of dysfunction and lack of access to financial institutions that start-ups will find opportunities for market entry and growth.
Sensing this momentum, the American University in Cairo (AUC) partnered with Commercial International Bank–Egypt (CIB) to launch a fintech accelerator within the university's Venture Lab.
Since July, six fintech start-ups have joined the incubation cycle at V-Lab; all are expected to graduate from the first cycle next month, says Mohamed Hamza, the accelerator's manager. Applications for the next cycle will be open in December, in time for a February start.
Throughout the 14-week acceleration program, fintechs receive support, insight and networking opportunities. One of the start-ups at V-Lab offers an e-wallet aggregator and money transfer platform. But to do so, it must partner with existing banks, as current regulations do not allow fintech companies to act as financial institutions, open accounts and accept deposits. The start-up is currently forging partnerships with banks.
"Considering our market context, where consumers have more mobile phones than bank accounts, fintech innovative solutions could be their ticket to financial inclusion and membership in the digital economy," says Mohamed Sultan, CIB's chief operating officer.