With bank stability still high on corporate and investor agendas,

Global Finance

magazine publishes in the October 2009 issue its annual list of the worlds safest banks.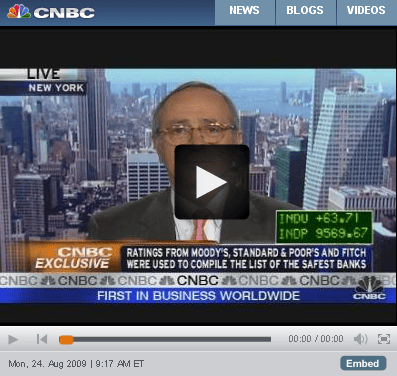 Global Finance

has published its worlds safest banks listing for 18 years. This ranking is a recognized and trusted standard of creditworthiness for the entire financial world.

The World's 50 Safest Banks were selected through a comparison of the long-term credit ratings and total assets of the 500 largest banks around the world. Ratings from Moodys, Standard & Poors and Fitch were used

.