CAPITAL MARKETS | ISLAMIC FINANCE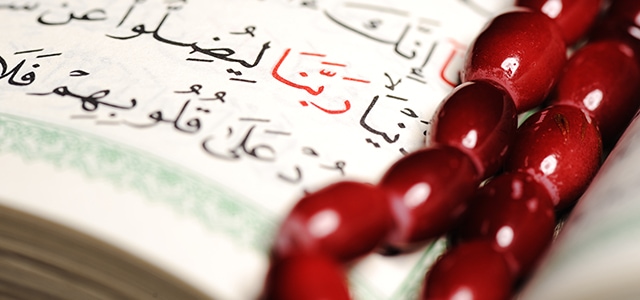 ---
To diversify its sources of financing, Goldman Sachs plans to issue a benchmark Islamic bond, at a time when demand for sukuk is outrunning supply. Meanwhile, South Africa is planning its first sovereign sukuk, and the Egyptian government is working on a new sukuk law, following the military's overthrow of Islamist president Mohamed Morsi last year.
This is Goldman's second attempt to issue sukuk, after a $2 billion plan to issue a one-year sukuk in 2011 was withdrawn amid charges that it failed to uphold shariah principles. Goldman plans to use a new hybrid structure and has named four prominent Arab Gulf banks to manage the proposed $500 million, five-year issue: Abu Dhabi Islamic Bank, Emirates NBD Capital, National Bank of Abu Dhabi, and Saudi Arabia's NCB Capital. The sukuk will be listed on the Luxembourg Stock Exchange.
Goldman investment vehicle JANY Sukuk will enter into a murabaha (cost-plus sale agreement) for 49% of the issue and into a wakala agreement for 51% with Goldman subsidiary J. Aron. Under a wakala, one party manages assets on behalf of another.
Fitch Ratings, which said it expected to issue an A rating to the sukuk program, noted that Goldman will unconditionally and irrevocably guarantee the payments of J. Aron under the murabaha contract. The underlying assets are linked to commodities and crude oil.
Société Générale and Bank of Tokyo-Mitsubishi UFJ both used the wakala structure for sukuk issues they set up in Malaysia in June. The French bank plans to use the proceeds of its Malaysian sukuk to purchase shariah-compliant assets in Dubai, where it offers Islamic commodity-hedging tools to corporations.
Not only are global commercial banks issuing sukuk, but governments in non-Muslim countries are also tapping the market. The UK's $325 million sovereign sukuk in June attracted bids for 10 times the amount on offer. Hong Kong raised $1 billion in September through its first sukuk offering, which attracted more than $4.7 billion of orders. Under the ijarah sukuk, investors share in rental income from commercial properties in Hong Kong.
South Africa plans to diversify its debt with a sukuk issue for at least $500 million. It hired BNP Paribas, Standard Bank and a unit of Kuwait Finance House to conduct meetings with investors. Luxembourg is also preparing to meet with investors to promote its first sukuk issue, which would use government buildings as underlying assets.
Setting up an Islamic finance regime in Egypt would enable Egyptian companies to attract more investors from the Gulf. The Egyptian Financial Supervisory Authority recently sent a draft sukuk law to the Ministry of Investment, proposing new rules for the sale of Islamic bonds. The market regulator named 14 Islamic banking scholars to a committee to supervise
sukuk issuance.
HSBC was the first conventional bank to issue sukuk, with a $500 million issue in 2011. That issue was a success, in part because the bank operates a major Islamic retail brand in the Middle East. It is clear, however, that sukuk issues are moving further into the mainstream of global finance.