Wolfgang Koester, CEO and co-founder of FiREapps, says the answer to chronically inaccurate FX exposure forecasts is a unified solution that improves the process end to end.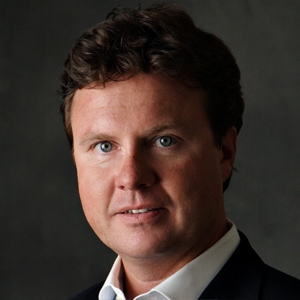 Global Finance: What's new about FiREapps for Cash Flow?
Wolfgang Koester: FiREapps for Cash Flow revolutionizes the cash-flow exposure management process. Treasurers, FX managers, controllers in the field and
others have had to deal with a time-consuming manual process that often leaves holes in the forecast and is based on inaccurate data. Our new Cloud-based solution replaces the formerly error-prone process and streamlines the work flow to provide the most accurate, complete and timely data in order to have clear visibility into exposures, allowing for increased hedge ratios [the proportion of a position that is protected].
GF: How is it innovative?
Koester: FiREapps for Cash Flow specifically addresses the capture, consolidation, review and approval of cash-flow exposure forecasting, as well as the calculation and application of a hedging strategy with review and approval of resulting hedges and trades. Automatic forecast consolidation is a huge time saver to the process owner and automatically combines spreadsheets and submissions sent in from across the field into one readable and accurate master forecast. It also recommends hedges and offers straight-through processing to trading platforms.
GF: How is it disruptive to the status quo?
Koester: Unlike traditional forecasting tools that focus on specific steps in the cash-flow exposure forecasting process, FiREapps for Cash Flow is the first solution that improves the entire process end to end. It changes the way multinationals handle their exposure management. Our early-stage clients who are using FiREapps for Cash Flow have already experienced a 20% increase in forecast accuracy, drastically increased their target hedge ratios, and have realized a more than 40% increase in forecast participation from the field.
GF: What is the origin or inspiration of the innovation (how did the idea come to be)?
Koester: Our team did extensive market research with top multinational corporations around the world and found that many companies lacked clear visibility into FX exposures and dealt with unreliable forecasts. We know currency data analytics better than anyone in the industry, and we saw an opportunity to help not only our clients, but also other treasury teams across the globe that suffered from chronically inaccurate exposure forecasts.
GF: How do you manage the process of guiding the new idea from origin to final product launch?
Koester: We're lucky to have an extremely dedicated team at FiREapps. Everyone from sales, marketing, product management, support, IT, finance and engineering collaborated to bring this product to market. Our team did extensive research, studied the challenges corporates face throughout the exposure forecasting process and conducted in-depth user experience and usability testing sessions before a single line of code was written.
GF: How does the organization allocate internal resources and structure work flow to encourage innovation?
Koester: At FiREapps we are dedicated to addressing market needs and helping multinational organizations improve the impact of currency on their financial results. We firmly believe that every corporate is capable of managing its risk to the penny. We are always working on providing best-in-class technology and services. Client input is one of our biggest assets. We are regularly in contact with company executives and risk analysts, listening to their ideas, tracking their progress and doing whatever we can to help them run a successful exposure management program.