Italo Nuovo Trasporto Viaggiatori scrapped its IPO plans to accept a sweet, trans-Atlantic,private-equity deal worth €1.98 billion.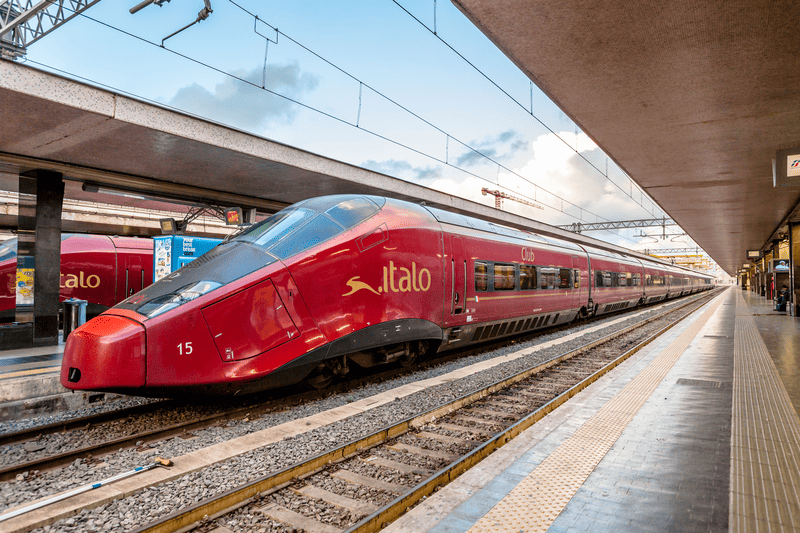 In early February, the shareholders of Italian railway group Italo Nuovo Trasporto Viaggiatori—Europe's only profitable private high-speed train operator—were busy putting the final touches on the company's initial public offering, slated for the end of the month.
What happened next no one could have predicted: A New York–based private-equity firm, Global Infrastructure Partners (GIP), swooped in with a takeover bid worth €1.9 billion ($2.3 billion) for the Italian firm. Italo eventually accepted a sweetened deal worth €1.98 billion, scrapping its IPO plans.
Italo's founder and chairman, and former Ferrari boss, Luca Cordero di Montezemolo and CEO Flavio Cattaneo will retain their managing roles in the company.
Italo was started in 2006 to challenge the state-owned railway Trenitalia, which is owned by railway group Ferrovie dello Stato Italiane.
Today, Italo—which in 2017 carried more than 13 million passengers—serves major Italian cities and owns 42 trains that can run at speeds of up to 360 km/h.
GIP manages assets worth approximately $40 billion in the energy, water, waste and transport sectors, and it will be looking to export Italo's business model and capitalize on the EU drive to create an integrated continental railway market.
"GIP is one of the largest brownfield infrastructure investors worldwide, with a portfolio diversified in a number of infrastructure sub-segments," says Stefano Gatti, Antin Infrastructure Partners' professor of Infrastructure Finance at Milan's Bocconi School of Economics.
GIP's investments in transportation include Gatwick and Edinburgh airports in the UK, as well as the port of Melbourne and freight-train operator Pacific National in Australia. "High-speed trains are becoming an interesting asset class given their comprehensive features of essential services, high entry barriers, low demand elasticity and stable, predictable cash flows," says Gatti.
Not everyone in Italy was pleased with the decision by Italo's investors to sell the firm to a foreign fund. The GIP bid, however, provided an estimated 25% upside to Italo's value."
"The price paid is in line with the recent ramp-up of prices in the infrastructure sector," Gatti argues. "The risk to overpay is becoming more tangible given the high levels of dry powder available to infrastructure private equity. Railways, and more generally transportation infrastructure, will be affected by the digitalization and tech evolution, and getting a foot in the sector now can prove to be an effective first-mover advantage."