PhonePE has the largest market share in the unified paymentspace and is also the leader in the integrated bill-payment system Bharat Bill Pay System.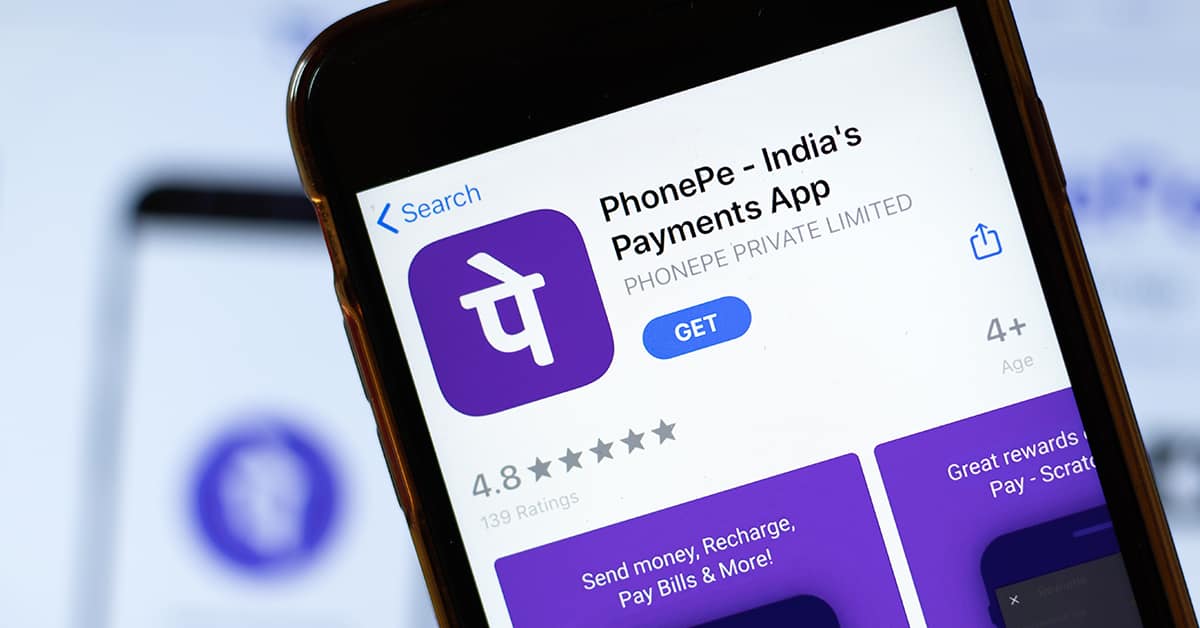 The largest digital payments platform, PhonePE India, raised $350 million in funding from global equity firm General Atlantic, at a pre-money valuation of $12 billion in January. As a startup with a valuation of over $1 billion, it will join India's "decacorn" club, which includes Flipkart, Byju's, Swiggy and Nykaa.
Walmart subsidiary Flipkart Group acquired PhonePE in 2016. It has since become a household name. PhonePE users can send and receive money, top-up mobiles and direct-to-home and pay household bills. Users traveling abroad, meanwhile, can pay foreign merchants using the instant real-time payment system Unified Payment Interface (UPI). More than 435 million consumers and merchants have used PhonePE's digital platform, which means that more than one in four Indians are platform users. Additionally, more than 35 million offline merchants were digitized in Tiers-2, -3 and -4 cities, covering 99% of postal codes in the country.
PhonePE has the largest market share in the UPI space and is also the leader in the integrated bill-payment system Bharat Bill Pay System, processing more than 45% of the platform's transactions. In 2017, PhonePE branched out into financial services like mutual funds, insurance products, 24-karat gold and silver, which grew to an aggregate 46% market share by December 2022, according to data from the National Payment Corporation of India. The company has the most trusted brand for digital payments in India, according to the Brand Trust Report 2022 by Trust Research Advisory.
After PhonePE's separation from the parent company Flipkart and a domicile change to India from Singapore in 2022, Flipkart Singapore and PhonePE Singapore shareholders—led by Walmart, Qatar Investment Authority and Microsoft—have acquired shares in PhonePE directly. PhonePE also has set a target of raising $1 billion starting January 2023. Funding from General Atlantic marked the first tranche. The second tranche of $100 million came from Ribbit Capital, Tiger Global and TVS Capital.