EMERGING MARKETS ROUNDUP: INDIA
by Aaron Chaze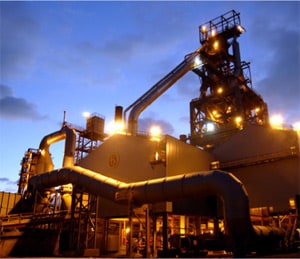 Tata Steel: Trimming debt
In an attempt to trim its debt, India's largest steel producer, Tata Steel, is to sell its 26.3% stake in Riversdale Mining, the Australian Stock Exchange–listed coal producer, for $1.2 billion. The buyer is global mining giant Rio Tinto. Riversdale Mining has a number of mining properties in Africa and is focused on producing coking coal, a key ingredient in steel production. Following the stake sale, Rio Tinto will control 99.7% of the mining company. However, even after the sale, Tata Steel will continue to hold a 35% stake in a Riversdale subsidiary in Mozambique that produces coking coal. As well as being one of the top five crude steel producers in the world, Tata Steel is also one of the world's most indebted steel companies, partly because it took on a huge debt to fund its $10 billion acquisition of the UK-based Corus Steel. India is the world's third largest importer of coking coal, importing 30 million tons annually.
The Indian textile sector was once a key export-oriented industry but has long been neglected by successive governments. Now the country's textile ministry plans to restructure its policies in the hope of attracting $1 billion in foreign direct investment to the industry by the end of 2012. This is an ambitious target, given that annual FDI flows into the sector have been less than $50 million. Along with boosting FDI the government will be looking to encourage technology transfer, especially relating to technical fibers such as those manufactured using high-grade petrochemicals. Advanced fibers offer considerably better returns and have a higher export potential.
The returns from India's attempt at kick-starting FDI in the textile sector are likely to be dwarfed by the inflows from private equity investors across all industry sectors. According to a study by consulting firm Ernst & Young, India is likely to see private equity inflows of $10 billion during 2011. By the end of May, India had already received $4.5 billion in PE inflows. The bulk of PE deals are in the retail, infrastructure, consumer and technology sectors.