India's banks—both private and state-run—have been given a powerful tool to deal with bad loans.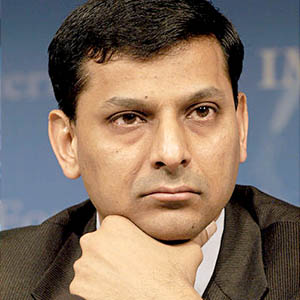 In June, the Reserve Bank of India (RBI) released new rules empowering the nation's banks to take control of companies that default on loan repayments. Banks and financial institutions can convert the bad loans into up to 51% of the equity of defaulting companies. The move could be a huge leap forward in banks' efforts to clean up their balance sheets.
RBI data shows that India's top 20 corporate defaulters are behind more than a third of the nation's stressed bank loans.
The new measures, the brainchild of RBI governor Raghuram Rajan, allow banks to install new management when they deem it necessary.
The new rules come at a time when bad loans held by Indian banks are estimated at a hefty $83 billion. Reducing that pressure is seen as key to the economic recovery of the world's third-largest economy in terms of purchasing power parity (according to World Bank data).
According to preliminary data by the Reserve Bank of India, the ratio of banks' gross nonperforming assets stood at 4.45% as of March, while the net nonperforming asset ratio was 2.36%. The stressed-asset ratio, which includes nonperforming assets and restructured loans, was 10.9%.
Ratings agency Fitch sees stressed assets of Indian lenders rising to 13% of total advances by March of 2016.
The RBI measures are expected to hasten reform in the Indian banking sector, where state-run lenders account for 70% of all loans.
The deterioration of Indian banks' loan books followed a period of active lending for the 10 years through 2008. India's economy, along with those of many other nations, slowed following the global financial crisis. Political paralysis under the previous regime exacerbated the situation. The administration of prime minister Narendra Modi is trying to make up for lost time by sponsoring new legislation to buck up the economy.