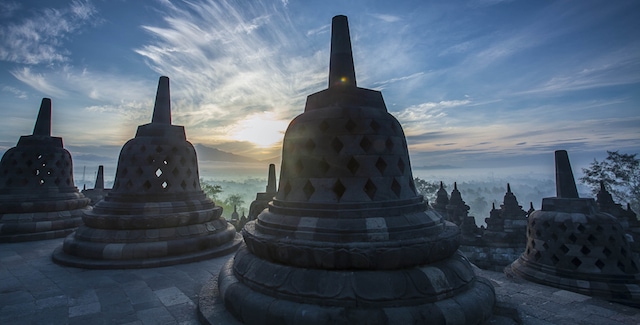 ---
Indonesian president Susilo Bambang Yudhoyono has just announced seven new infrastructure projects, worth $1.1 billion, as part of master plan to accelerate and expand Indonesia's economic development. The aim is to help Southeast Asia's largest economy become one of the world's top 10 economies in a decade.
The Master Plan for Acceleration and Expansion of Indonesia's Economic Development (MP3EI) was unveiled in May 2011 to help the country jump from the 16thlargest economy by taking GDP to $4.5 trillion and increasing per capita income from $3,000 in 2011 when the plan was announced to $15,000. It was about $3,500 in 2013.
Since its initial unveiling, 383 projects worth $73.4 billion have been launched, mostly in the Java and Kalimantan corridor, or one of the six regions identified to spur specific industries and infrastructures. Java is the most populous island in the country.
Several of the infrastructure projects have been put on hold, however, because of political, bureaucratic or logistical reasons, and president-elect Joko Widodo, known as Jokowi, who will be sworn in on October 20, may or may not decide to take them forward. Although Yudhoyono broke the ground for many of the projects, the hard work of taking them through to completion will depend on Widodo and it is as yet unclear which, if any, he will champion.
Widodo's transition team has already met with vice president Boediono to discuss modifications for some of the programs being carried out by the outgoing government, and coordinating economic minister Chairul Tanjung advised Widodo to not reinvent the wheel, suggesting that some of the projects could simply be tweaked. "The MP3EI was designed as an open and iterative work document; its substance and development programs can be improved and enhanced by whoever is involved in the upcoming government," Tanjung was reported in saying.
Different ideologies could still affect the MP3EI's continuation. Widodo is a populist who says his "economic orientation is more on agriculture and food security," although his advisers have hinted he will continue with parts of the plan that are in line with the new government's vision, including those that focus on the neglected maritime sector and seaports, public transport, and underdeveloped provinces, including West Papua.
Another hurdle will be financing–Yudhoyono says the government budget can cover only 15% of the cost, and that 40% should come from the private sector, 25% from state-owned enterprises and the remainder from joint ventures between the government, the private sector and the Indonesia State Owned Enterprises SOEs.
Indonesia is undoubtedly one of the world's rising economic powers, but whether it can shift up a gear to become one of the very biggest ones remains to be seen.