Ahmed Abdelaal, Group CEO of Mashreq Bank, speaks to Global Finance about preparations for COP28 and the possibility of a recession.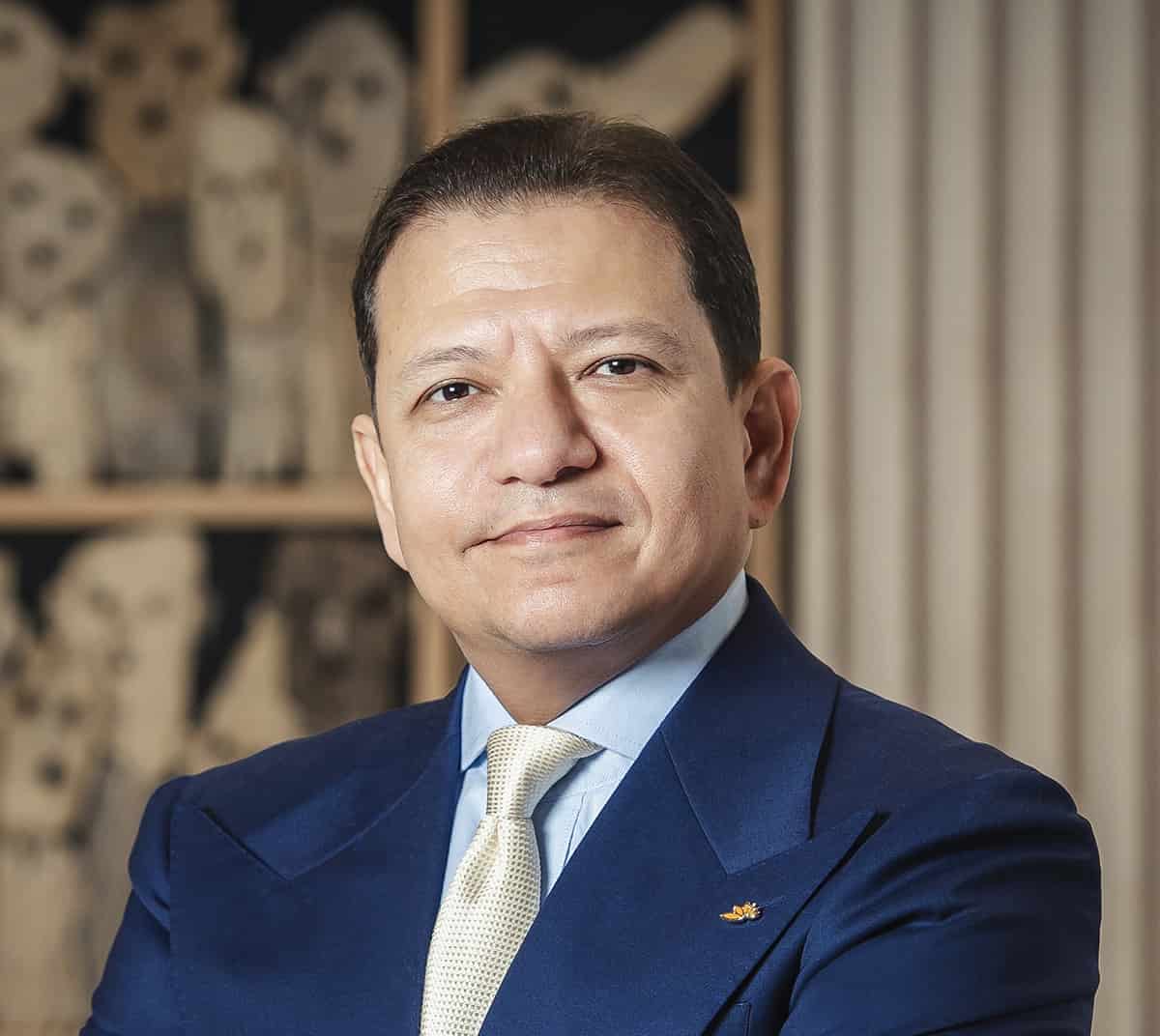 Global Finance: While the global economy faces a looming recession, Mashreq Bank posted $1 billion in profits in 2022. How did you do it?
Ahmed Abdelaal: It is through our in-house ability to innovate new digital solutions and through our role as a digital disrupter and challenger bank that we were able to welcome a record number of new clients in 2022. As the backbone of the business, the retail banking group [RBG] acted as a significant contributor to the revenue growth and profitability. RBG revenue grew by 42% year-on-year [YoY], and our flagship digital solutions, such as Neo and personal banking, saw net profit grow by 43%. NeoBiz [Mashreq's digital SME banking offering] and Neopay [payments platform] have grown in net profit by 289% and 37%, respectively. Similarly, our corporate and investment banking group [CIBG] revenue grew strongly, with a 37% YoY growth, while the international banking group [IBG] saw 43% YoY asset growth and 25% revenue growth. The other key contributor to our bottom line was our prudent risk management strategy that greatly improved our asset quality and led to a significant risk reduction.
GF: How are new technologies changing the way you bank?
Abdelaal: Rather than providing products and services, our model is shifting to providing experiences to our customers. We're incredibly active in developing unique platforms, and to do that, we have been working as an active participant across the fintech and banking as a service [BaaS] ecosystem for the past few years. Mashreq launched the MENA region's first blockchain data-sharing platform to instantly support businesses and corporates opening digital bank accounts, in addition to being the first to launch an active application programming interface [API] developer portal, which is integral to the development of innovative digital journeys for customers. What ultimately matters is the opening of the banking ecosystem, to give our clients the financial and nonfinancial tools they need to succeed. As far as the future of banking is concerned, I believe we are moving into a period that will see the blurring of industry ecosystems and an increased focus on innovation and hyperpersonalization of all customers' journeys on both retail and wholesale banking fronts.
GF: How is your bank gearing up for the COP28 UN Climate Change Conference?
Abdelaal: We believe that the greatest impact we can have as a bank is via our capital and our clients, where we are aggressively increasing our sustainable financing in the coming years. We're partnering closely with our clients, advising them on transition strategies, managing risk and then helping them access the appropriate sustainable financing for their needs—across capex, opex, or even retraining their workforce and increasing their awareness. Our results prove that this is the correct direction. Over the past two years, we facilitated $15.5 billion of sustainable finance and adaptation-related investments across Egypt, India, Bahrain, Qatar and the UAE. In addition, we facilitated $1.3 billion in water-related projects. Our greatest achievement thus far has been leading the $2.2 billion Sustainability Linked Loan for Nogaholding in Bahrain. Banks can and should participate in events like COP28 because they have a unique ability to push the sustainable finance agenda, drive corporate behavior and communicate environmental matters to millions of people via their own networks and platforms.
GF: Mashreq started operating in Egypt in 2009. What is your strategy there?
Abdelaal: At Mashreq Egypt, we are pursuing a strategy based on digital services. Our resilient expansion strategy aims to provide financial services and make them available to all individuals and segments of society, in line with the country's financial inclusion and digital transformation plans.
GF: Mashreq is also expanding outside the MENA region to Asia, notably in Pakistan. What is your bank's added value there?
Abdelaal: Mashreq has a fantastic opportunity to accelerate investment in this part of the world delivering greater access to liquidity, trade finance and advanced digital banking platforms. We will soon set up a digital bank in Pakistan. We can add enormous value by supporting investments in digitizing ecosystems across the retail, SME, agri and payments landscape. We also have plans to introduce our full-stack Neo Banking capabilities to address customers' needs while supporting the larger National Financial Inclusion Strategy of Pakistan.