TRENDS | SRI LANKA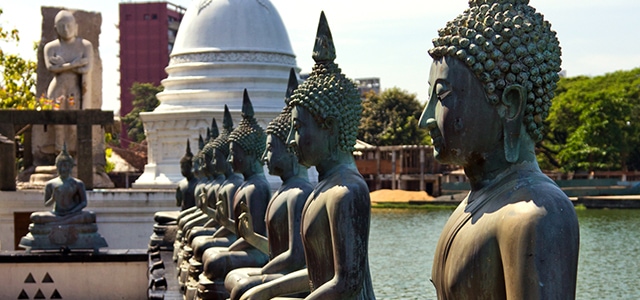 ---
Hiran Embuldeniya, managing director at York Street Partners, an investment bank in Colombo, Sri Lanka, says there are plenty of opportunities for the firm to do business in the country as it rapidly develops in the wake of a 30-year civil war that ended in 2009.
"We are deeply involved in providing advice and helping to implement investments that will transform the capital markets and the economy," Embuldeniya says. He and two other Sri Lankan-born Harvard Business School graduates formed York Street in 2011.
"Sri Lanka's brain drain is slowly but surely reversing, as GDP growth rates are strong and new opportunities are opening up," Embuldeniya says. There are three million Sri Lankans living abroad, and the island economy's improving prospects are encouraging the diaspora to invest, he says.
The country's leisure and tourism industry is expanding rapidly, thanks in part to the government's efforts to promote Sri Lanka as a holiday destination, Embuldeniya says. Hotel-room capacity is a bottleneck, but numerous new hotels are under construction.
Embuldeniya is also bullish on the logistics industry. He says Colombo's deepwater port is a major transshipment center for the Indian Ocean region. A new $500 million containerized cargo terminal was added last year.
With a population of 20 million, Sri Lanka is not a tiny island. "The consumer wallet," Enbuldeniya says, is expanding with the steady rise in income." Many sectors have low penetration levels, he adds, and there are good opportunities in the insurance and housing industries.
The Board of Investments has met its $2 billion foreign direct investment target for this year and expects to triple that level in the years ahead, Embuldeniya adds. York Street plans to introduce the country's first private-equity, real estate and fixed-income funds by the end of this year.