KUWAIT ORDERED TO PAY DOW CHEMICAL $2.16 BILLION
By Gordon Platt
Kuwait's state-run chemical company must pay the US's Dow Chemical $2.16 billion for wrongfully canceling a planned joint venture in December 2008, as the global economy was sinking, an arbitrator has ruled.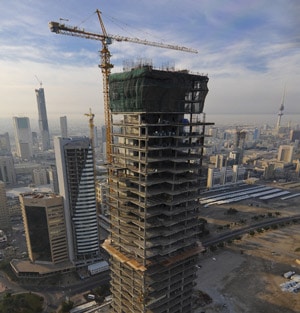 Kuwait company in the spotlight after joint venture cancelled
The ruling by the International Court of Arbitration, part of the International Chamber of Commerce, is final and binding. Kuwait's Petrochemical Industries pulled out of the planned $17.4 billion plastics JV, known as K-Dow Petrochemicals, just days before the transaction was expected to close.
Egyptian investment bank EFG-Hermes is fighting off an unsolicited takeover bid at the same time that its co-chief executives and a former CEO were charged with insider trading involving two sons of deposed president Hosni Mubarak. EFG-Hermes, one of the largest investment banks in the region, denied any wrongdoing and issued a statement saying: "No EFG-Hermes executive has any financial relationship whatsoever—directly or indirectly, locally or internationally—with any member of the former president's family."
Shareholders of the Cairo bank have approved a joint venture with QInvest. Meanwhile, Planet IB, a group of Arab investors and Egyptian bankers, announced a rival $1 billion bid for EFG-Hermes. EFG-Hermes said it has decided to take legal action to protect the interests of its shareholders and employees.