DUBAI SEEKS ROLE AS CAPITAL OF ISLAMIC ECONOMY
By Gordon Platt
Dubai plans to become the capital of the Islamic economy by setting global standards.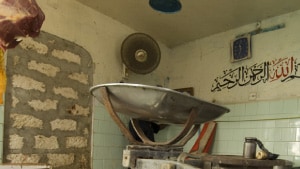 In addition to promoting Islamic finance and insurance, the emirate wants to arbitrate Islamic contracts and ensure that halal standards under Islamic law are met for food, cosmetics and alcohol-free perfumes.Dubai'sruler,sheikhMohammed bin Rashid Al-Maktoum, says: "By strengthening Islamic economic principles as an integral part of our overall approach to growth and development, we are further supporting the entrepreneurial community, especially from the Arab world. Adopting a modern and scientific framework for Islamic economies worldwide here in Dubai meets the demand from local, regional and international investors for a central hub to invest, grow and do business."
Dubai issued $1.25 billion in bonds in late January through a 10-year sovereign sukuk, or Islamic bond, and a 30-year conventional bond. In recent years it has lagged Saudi Arabia and Malaysia in Islamic assets under management.
Elsewhere, Saudi Oger, one of the leading construction companies in Saudi Arabia, secured a $1.03 billion, four-year syndicated loan from a group of banks led by Deutsche Bank, Emirates NBD and Qatar National Bank. The facility will refinance Saudi Oger's debt related to its investment in Arab Bank shares. The company's chairman and CEO is Saudi-Lebanese businessman, Sa'ad-Eddine Rafiq Al-Hariri, who served as Lebanon's prime minister from 2009 to 2011. He is the second son of Rafiq Al-Hariri, Lebanon's previous prime minister, who was assassinated in 2005.