The company's steel, aluminiumand copper products are used by over 500 Japanese and global firmsincluding the likes of Nissan, Toyota,Boeing and General Motors.
The factors behind Japan's latest corporate scandal involving data falsification at Kobe Steel can be traced back to the country's corporate governance problems. But now, the effect is being felt far beyond its borders. As of Tuesday (October 24), Kobe Steel, Japan's third-biggest steelmaker, has revealed that it falsified data on the durability of steel, aluminium, and copper products used by around 500 firms, including big Japanese automakers Nissan and Toyota and international firms such as Boeing and General Motors.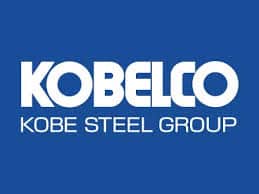 While no safety issues have been uncovered yet, there is widespread alarm as the scandal filters down the global supply chain of Kobe Steel's customers. Of the companies to respond to Global Finance's requests, General Motors has confirmed that it uses aluminium from Kobe Steel and is looking into the potential impact. Boeing meanwhile has said that, though it has not uncovered a safety issue, it is carrying out a "comprehensive inspections and analysis" of its supply chain.
So far, the European Aviation Safety Agency has issued a statement warning aircraft makers to stop using the Japanese steelmaker's products. In the US, Department of Justice has requested Kobe Steel's US subsidiary to hand over document relating to substandard metals sold to US customers.
The timing is also embarrassing for Kobe Steel's joint venture partners, two of which – US Steel and Novelis Korea – were announced just last month. It is too early to confirm what impact this will have on its partners yet. US Steel declined to comment while Novelis, which produces aluminium sheet products, responded to say there will be "no impact".
In a news conference in Tokyo on October 13, Kobe Steel's president and CEO, Hiroya Kawasaki, said the scandal has left his company with "zero credibility", revealing that several employees were involved in covering up data falsification practices and hampering an internal investigation. After two consecutive annual losses, the firm was finally forecasting a net profit of 35 billion yen ($307 million) for the year ending March 2018. This is now likely to be revised with the company's share price falling nearly 40% since the scandal.
Corporate Japan's image tarnished
while Kobe may suffer losses, the greater damage has been inflicted on corporate Japan's image.
Kobe Steel is just the latest in a long line of companies marred by scandal. Two of the most high-profile examples in recent years have been the accounting scandals uncovered at equipment maker Olympus and electronics giant Toshiba in 2011 and 2015, respectively. Others, which received less international media attention, include Asahi Kasei and Toyo Tire, two companies which both were found to have falsified data on construction materials.
"Kobe Steel demonstrates once again that senior executives In Japan are prepared to compromise their own integrity with the perverted view that is to protect the company," said Michael Woodford, the former CEO and president of Olympus who was dismissed when he blew the whistle on his company's accounting scandal.
Woodford told Global Finance that latest scandal underscores Japan's deeper problem with corporate governance and compliance as previously reputable companies are forced to cut corners and hide losses in an increasingly competitive global market.
"Japan's reputation for quality is now being put into question because of this willingness to be expedient and protect the short term by doing things that are catastrophic for the long term," he says. "This series of scandal illustrates how bad it is, but I think there so much that is under the waterline."