GAZPROM DOUBLES PROFITS AS IT PREPARES FOR "EFFICIENCY" AUDIT
By Kim Iskyan
Gas giant Gazprom reported that net profit doubled in the third quarter of 2012, thanks to forex gains.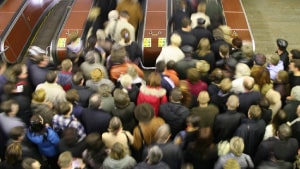 The results came just days after the government announced that it would launch an audit of the company to assess its efficiency.
Russia's uranium monopoly, ARMZ, announced it is buying the remaining 49% of shares that it doesn't already own in Uranium One, a Toronto-listed producer with significant operations in Kazakhstan. The acquisition marks a major step in the consolidation of the global uranium market.
Russia's full-year GDP growth for 2012 was announced at 3.4%, lower than earlier forecasts as a result of unexpectedly weak growth of 2.2% during the fourth quarter. Overall, growth is decelerating; GDP rose 4.5% during the first half of the year, and consensus estimates suggest 2013 GDP growth of 3.2%. Prime minister Dmitry Medvedev announced a target of 5% per year, but most analysts say growth is unlikely to accelerate without significant economic reform.
Russia's banking sector continued to be a key source of strength for the economy, as retail loans rose by 39% in 2012, and corporate loans posted growth at 13%. Meanwhile, retail deposits increased 20%, and corporate deposits rose 14%.