Are luxury cars untouched by economic slowdown and inflation? The latest results from Italian luxury automaker Lamborghini suggests so.CFO Paolo Poma believes the company can even improve its profitability, despite economic headwinds.Global Financespoke with Poma—who has been managing director and CFO since 2017—when he recently visited New York.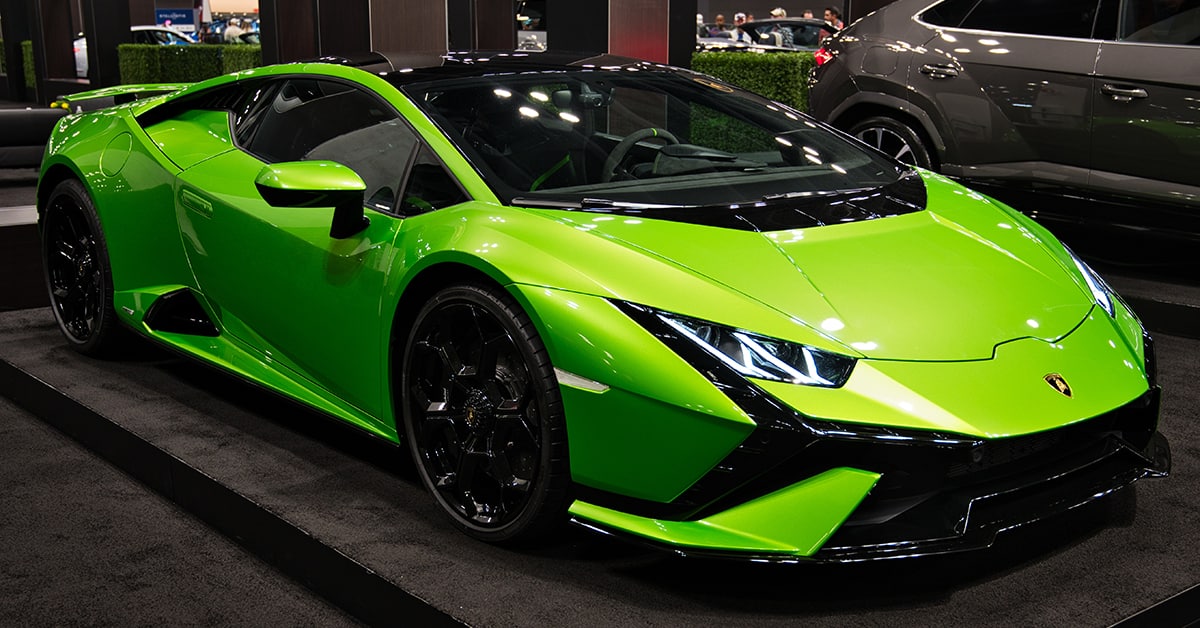 Global Finance: Let's start with your 2022 results.
Paolo Poma: Last year was the best year ever for Lamborghini, but not the first time. It is our fifth year in a row [of record results], which means almost across the board, all our financial KPIs improved dramatically in the last five years. Last year, for the first time, we delivered more than 9,000 cars—actually, 9,200—and for the first time we reported more than €2 billion in turnover—actually, almost €2.4 billion, which is a 22% increase versus the previous year. Compared with a 10% increase in deliveries [to customers], that shows clearly that we are working all also on price, price positioning and personalization. We had €614 million in operating profit in 2022, up 55% versus the previous year. But what's even more astonishing is our marginality at operating-profit level. Our so-called return on sales, or operating margin, 25.9%, was our best ever and best in class in our reference market, the luxury automotive business.
GF: What's next? How do you maintain the momentum?
Poma: Our strategy was really successful in the past, but we're preparing for the new generation of cars that we're going to present starting later this month. So while it's a product-driven business, you measure [the success of] the luxury positioning through marginality. So I've been working a lot in the last five years to replace old products with new products at a higher marginal rate. And last but not least, we are controlling our costs. It's very important, given the growth that we have had as a company in the last five years, to control costs without impeding progress towards the future.
This means that we are investing, of course, but keeping fixed costs under control. We are a very lean company: and this was a crucial point during the pandemic. That gave us the chance to react very quickly and deliver an improvement in profitability. Even with just 50% of the current volume, we would nevertheless break even.
GF: Have your collateral businesses grown as a percentage of total revenue?
Poma: It is growing very much related to our car park. A few years ago, we were selling a bit less than 4,000 cars per year. Now, each and every year, we are selling 8,000 to 9,000. Our side business is in parts and accessories, but we are working a lot also on brand extension, which is giving us is not just a pure revenue stream, but a strategic business that widens and broadens the experience for our customers when they are not driving the car.
For example, we are in cooperative ventures for [branded] speedboats, furniture, and real estate. So when our customers are not driving the car, they are still living in the world of Lamborghini. Another very important side business is motorsport. Lamborghini Squadra Corse and Iron Lynx have announced that they will join forces in the FIA World Endurance Championship and IMSA SportsCar Championship in 2024. For the brand, this is another step forward.
GF: In the past, we thought of luxury as recession-proof and more resistant to economic uncertainties. Is this the case?
Poma: The business itself is definitely resilient, and that is not just my opinion. There are clear proof points. First, the segment of high net worth individuals grew [globally] at a rate of 7%, compounded annually, over the last 10 to 15 years. Despite various crises, the only exception was 2009, after the Lehman crisis. So probably something of that scale can affect us.
Otherwise, richness is concentrating and the number of rich people is growing, and this is our customer base. On top of this, after COVID, high net worth individuals in general changed their behavior toward "living their lives," which means they no longer accept any compromises. They want to enjoy life, and this, in my opinion, will not change. And these two points are giving greater resilience to our business. We only need the right strategy and the right execution. That is up to us.
GF: Last year your growth in sales was greater in Asia—up 14%—than in other markets. Is this because there are more high net worth individuals in Asia than other regions, and more room to grow?
Poma: That's definitely the point. In Asia, the high net worth segment is growing a lot. On top of that, I think that in some countries, like China, the attitude has changed. Luxury, for them, especially in the automotive area, was [formerly] seen more like having a big limo with a driver. Now they're starting to be a bit more sporty. And this gives us momentum, especially in China, which became the second market worldwide for Lamborghini.
GF: Does growth in Asia primarily reflect growth in China?
Poma: South Korea is also growing a lot, after the negative effects of dieselgate [the 2015 Volkswagen diesel emissions scandal]. Now South Korea is one of our top 10 markets.
GF: The US is still your main market, with 10% growth in sales, however.
Poma: It is by far, and it will be for the future. The US represents three times more sales than our second largest market, China. And this is driven by the presence of rich people in the US.
GF: Are there are some countries where you are underrepresented?
Poma: We may have better penetration in a given country. For example, China once said we didn't have the right product for the market. Now, the product is there, and we are growing. But despite this, in general we grow where the rich people are. In some countries we are stronger than the competition, and elsewhere the other way around.
GF: Are there still untouched territories for a brand like Lamborgini?
Poma: No. We are selling in 53 countries with 180 dealers: almost all the countries where the rich are. There are prospects in countries like Israel and Egypt, but that is really not going to change the overall results. So with a better penetration in the US, we do much more than what we can do if we if we enter the Egyptian market. Part of the transformation is the incredible success of the SUV.
GF: You sort of changed your skin with this entry. The results were above expectations?
Poma: Definitely. Today we are collecting more orders than at the time of the launch. That is also amazing, because in general, due to the lifecycle [of automobiles], you have a big result at the time of launch and then you dilute it. Instead, it has been exactly the other way around [for our SUV]. When prospective customers see the car, they want to buy it. Even after the launch of competitors' cars, we are collecting the same number of orders. Probably it is not about competition in our market, it's about being unique and doing the right things and having the right products to compete.
GF: Is there any interaction or overlapping between the two markets: sports cars and SUVs?
Poma: There's no overlap, and we are very happy because we have three car lines, almost without overlap. This, of course, drives efficiency in our product development. But it also improves the engineering aspect of our brand perception. And thus, I think that it's driving more sales of the Supersport. Range is very important in our business. And selling 3,000 cars is not like selling 99.
GF: What's next, in terms of production? Is there a limit to your production capacity?
Poma: We don't want to stop a successful story, but we are not in the volume game. We want to protect and preserve the exclusivity. We will definitely grow in the future, but we are not going to dilute our brand by entering a lower part of the market. That's not our strategy.