BARRIERS TO ENTRY
By Antonio Guerrero
Though its economic growth may be stalling, Brazil is still an attractive destination for investors. But the recent imposition of tariffs on certain imports has sparked an international ruckus.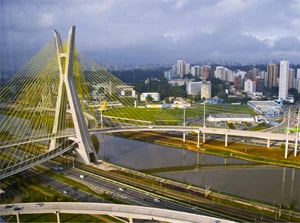 For several years now, the international community has complained about Brazil's growing protectionist stance. With the country's economy experiencing a slowdown, authorities in Brasilia have contended, in turn, that recent measures to protect local industries are simply part of a defensive strategy. But now even local businesses are questioning the measures.
"To try to isolate and protect industry from competition may benefit the local industry, but it has long-term costs and will block the development of a truly competitive and innovative industrial base," British prime minister David Cameron told the Brazilian press ahead of an official visit to the country in September. The message seemed a warning to the administration of president Dilma Rousseff that its policies may ultimately backfire. UK-Brazil bilateral trade was $5.2 billion between January and August, with a $567 million surplus in Brazil's favor.
"We can't extend the economic retraction by isolating ourselves and setting up protectionist barriers," Cameron added. "Instead, we have to break them by providing more jobs, growth and prosperity." The prime minister contends that, unlike Brazil, the UK is lifting trade barriers, slashing taxes on partnerships, granting tax incentives to new businesses and even issuing more business visas to get top talent to relocate to Britain—all to boost the country's slow economic recovery.
Cameron was responding to a September move by the Brazilian government to increase import tariffs on a list of 100 products ranging from steel and rubber tires to produce. The measure elicited a letter from the US government to the Rousseff administration asking it to reconsider the measures. The Brazilian government had already introduced previous rules to protect local industries, including hiking taxes on foreign car imports.
FIGHTING PROTECTIONISM
"We live in a time when the world market is shrinking and exporters flood Brazil, which is one of the few growing markets, and our industry is being harmed by this," finance minister Guido Mantega told reporters in Brasilia, when questioned about the recent round of tariff hikes. Indeed, many exporters have been enticed by Brazil's growing consumer market in what last year overtook the UK to become the world's sixth-largest economy.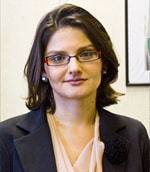 Prazeres, Brazilian ministry of development, industry and foreign trade: Recent increases in import tariffs are still below the ceiling
Speaking at the United Nations General Assembly in New York in late September, president Rousseff said such measures are not protectionist but defensive. "We cannot accept that legitimate initiatives of commercial defense by developing countries can be classified as protectionism," she said. "Protectionism and all forms of commercial manipulation must be fought." The administration argues that recent moves are primarily aimed at easing price differentials caused by the weak global outlook.
Furthermore, authorities note that Brazilian tariffs remain within international standards. "All of the defensive commercial measures adopted by Brazil are in compliance with the international rules contemplated in the accords signed by the country and cannot be regarded as protectionist," says Tatiana Lacerda Prazeres, foreign trade secretary at Brazil's ministry of development, industry and foreign trade. "The recent increase in import tariffs was done using percentages that are still below the tariff ceiling set for Brazil by the World Trade Organization. Even still, the measure is temporary and valid through 2014 and affects 100 items within a universe of 10,000 tariff codes."
Despite the government's rationale, exporters looking to tap the Brazilian market feel otherwise, with some analysts charging that the moves are intensifying as the nation's economy slows. According to a forecast from Standard & Poor's, Brazilian GDP is expected to grow by a meager 1.5% this year, though acknowledging that fiscal, monetary and credit stimulus should boost GDP and domestic spending next year. In March the International Chamber of Commerce's ICC Index ranked Brazil as having the most protectionist policies among the G20 nations.
INVESTORS STILL INTERESTED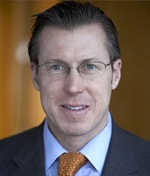 Morse, Schroder: Brazil is still regarded as an attractive investment destination
Recent measures also come as Brazil's trade surplus, which had been fueling economic growth, continues to slip. The trade surplus dropped to $2.6 billion in September, from $3.1 billion during the same month last year, with analysts blaming global market weakness for the decline. In August the government cut its 2012 export forecast to $256 billion, from a previous $264 billion estimate. The government expects the situation to reverse over the medium term, as pre-salt oil deposits discovered in 2007 will double oil production to some five million barrels per day by 2020. The deposits, estimated to hold some 100 billion barrels of crude, will make Brazil one of the world's biggest exporters.
Nicholas Morse, manager of the Schroder ISF Latin American Income fund, thinks recent measures will, at the margin, reduce the import of certain products, but, more importantly, may dampen demand for such Brazilian export and commodity goods as iron ore and soya. He argues protectionism tends to foster inflation, a less competitive and productive industrial sector and reduced choices for consumers. "It seems likely that the president wants to reduce interest rates to the low 7% [level] and keep them there using other tools, such as macroprudential measures rather than monetary policy. to manage inflation, if possible," he says. "Inflation and inflation expectations are being pushed up by rising food prices and recent fuel price increases, only partly to be offset by lower electricity prices."
"We cannot accept that legitimate initiatives of commercial defense by developing countries can be classified as protectionism"
– Brazilian president Dilma Rousseff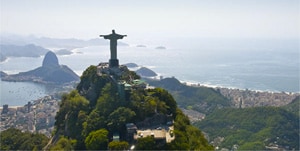 However, Morse still feels the situation is not likely to keep investors away anytime soon. "Nations outside Mercosur [Southern Common Market] might react to Brazil's increased protectionism, but bear in mind that Brazil is still regarded as an attractive investment destination, hence FDI [foreign direct investment] running at $45.9 billion year-to-date."
Although local industries stand to benefit directly from the government's policies, with steel sector stocks surging after the recent round of tariff hikes, some business leaders say tackling what has come to be known as the "Brazil cost" would yield better long-term results. The "Brazil cost" includes high tax rates, a lack of skilled workers and often-deficient infrastructure. The Brazilian government this year unveiled an ambitious infrastructure development plan.
Paulo Skaf, head of the powerful Federation of Industries of the State of São Paulo (FIESP), summed it up best after meeting with the British prime minister: "We do not want any type of protectionism, what we want is competitiveness."

Regional Report: Latin America