An intellectual-property win for Lego is a breakthrough for other global consumer-goods makers, signalingChina's willingness to crack down on domestic copyright violators.
An intellectual property (IP) rights' victory in China for Danish toymaker Lego against rival toy-brick manufacturer Bela in December last year will give some comfort to other Western consumer-goods companies.
The Chinese market, often called the global engine for counterfeit goods, is notorious for serial copyright infringements. It hasuntil nowoffered little recourse by way of legal solutions,giving the executives of global companies trying to manufacture and sell theremany a sleepless night. Lego's victory sets a precedent.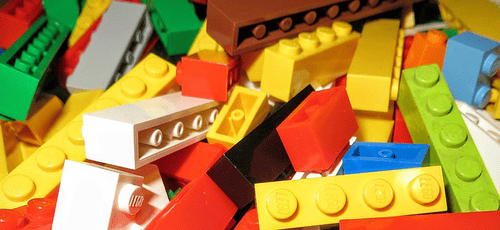 This is the first time that Lego has won a case claimingunfair competition against imitators in China, after several attempts.
The China Shantou Intermediate Court ruled that rival Bela's products infringed on Lego's copyrights, and thatthe manufacture and sale of BELA products represented unfair competition for Lego's "Friends" series. Furthermore, the court found that certain brand recognition and linked features of Lego's packaging and appearance to be unique and protected under China's competition laws.
A Win That Matters
For Lego, which celebrates the 60th anniversary of the original Lego brick this month, the landmark victory in China is pivotal to an aggressive bid to restructure its cost base and increase profits. The firm's bottom line historicallyhas been negatively impacted by erosive copyright infringements as it battles against cheap counterfeit knock-offs in key North American and European markets.
The ruling will also improve Lego's trademark status and unlock untapped sales potential in China, which is seeing explosive demand for Western designer toys. That could provide a much-needed boostto Lego'sbrand and market value, given that in the first half of 2017 the company's revenues dropped by 5%, to $2.47 billion, and profits sank by 6%, to $713 million.
The copyright victory will give impetus to Lego's cost-reduction plans and help reverse its profit decline, saysLegochairmanJørgen Vig Knudstorp. As part of that plan, Lego will lay off 1,400 workers, one-third of them in Denmark.
"We are pressing the reset button for the entire group,"saysKnudstorp. The global reorganization will run parallel to a capital-investment program to boost Lego's production capacity "in support of higher expectations of revenue that failed to materialize," he adds.
While Lego is unlikely to realize real material benefit from the Beijing-based court's decision before the second half of 2018, the immediate effectwill be the removal of counterfeit bricks from store shelves in Chinese andWestern markets. That, alone, is sure to bolster Legosales in North America, Europe, South America and Asia.
China's Counterfeit Trade
Europol and the European Union Intellectual Property Office have long recognized China as a key hub of the global counterfeit industry. In their joint report, "2017 Situation Report on Counterfeiting and Piracy in the European Union," they estimated that trade in counterfeits accounted for nearly 12.5 % of China's total exports, and more than 1.5 %of its over$11 trillion GDP.
"This results in estimations that 72 % of counterfeit goods currently in circulation in three of the world's largest markets for such products, namely the EU, Japan and the USA, have been exported from China," said the report.
The EU Commission estimatesthe counterfeit trade at $104 billion (€85 billion), representing 5% of all imports into Europe. The Chinese government faces increasing criticism and threats of retaliation from the USand the EU if it doesn't get tough on copyright violators.
Impact In China
The judgment in Lego's favor sent shockwaves across China's toy-manufacturing industry. Local companies including Lepin, Lele and Loz have been forced to halt manufacturing of suspected "counterfeit" brick products that might violate Lego's copyright.
"The court's decision is a huge victory for Lego. It's a strong indication of the continued focus on proper intellectual-property protection and enforcement by the Chinese courts and responsible authorities," saysPeter Thorslund Kjær, Lego's vice president of legal affairs. "It's also very important for the continued development of a favorable business environment for all companies operating in the Chinese market."
China is set to play a leading role in the expected surge in Lego's earnings. The company opened it first production unit in China in November 2016. Additional manufacturing facilities are now being considered, to service both the domestic and international markets. Lego's factory in Jiaxing, located south of Shanghai, currently produces 80% of all products sold by the company in Asia.
Lego's expected resurgence will also be good news for its owners, the Kirk Kristiansen family. The Kristiansen's assets have increased in value from $13 billion to $21 billion in recent years. Theycould potentiallyclimb above $25 billion by 2020on the back of super-charged Lego sales.