CORPORATE FINANCING NEWS: MERGERS & ACQUISITIONS
By Gordon Platt
Canada's prime minister, Stephen Harper, returned from his second official trip to China in February and announced that Beijing would lend two giant pandas, Er Shun and Ji Li, to zoos in Toronto and Calgary.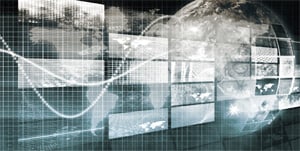 The gesture was a sign of warming relations between the two countries, which signed a preliminary investment-protection accord. Now Harper must decide whether to allow China's biggest offshore oil and gas producer, CNOOC, to take over Nexen, an oil and gas company based in Calgary, for $15.1 billion in cash.
If the friendly offer goes ahead, it will be China's biggest foreign investment ever and will give CNOOC control of a vast network of energy assets, including Canadian tar sands and shale gas reserves, the UK's largest producing oil field in the North Sea and production platforms and leases in the US Gulf of Mexico and offshore Nigeria.
CNOOC offered a steep premium of 61% for Nexen, which was formed in 1971 by merging two Canadian subsidiaries of Occidental Petroleum. The Chinese company was already in a joint venture with Nexen. Last year CNOOC paid $2.1 billion to take over Nexen's bankrupt partner in an oil sands project in Long Lake, Alberta.
CANADA REACTS TO US DELAY
Canada needs foreign investment to help it develop its abundant energy resources. Harper has been seeking closer relations with China, particularly since US president Barack Obama in January delayed TransCanada's Keystone XL Pipeline expansion, which would have carried Canadian crude to refineries on the Gulf of Mexico. TransCanada is trying to reroute the pipeline to meet US environmental concerns.
With nearly all of its energy exports now going to the US, Canada is eager to diversify its customer base by adding new markets in Asia. It plans to build a pipeline to transport synthetic crude oil and diluted bitumen from the Alberta oil sands to the Pacific Coast of British Columbia. Diluted bitumen, or dilbit, is tar-like petroleum that has been diluted with naphtha to enable it to flow through pipelines. The project, known as the Northern Gateway, has also been delayed, however, by objections of environmental groups in Canada.
Under the Canada Investment Act, Harper must decide whether the Nexen takeover would be a net benefit to Canada. In 2010 he turned down a hostile $40 billion bid by British-Australian mining company BHP Billiton for Potash Corporation of Saskatchewan, the world's largest producer of potash, which is used to make fertilizer. Harper said the proposed acquisition did not meet the "net benefit" test.
For its part, CNOOC is trying to make it easier for Harper to overcome nationalist objections to its acquisition of Nexen. CNOOC learned a lesson in 2005, when political pressures in the US forced it to withdraw its $18.5 billion offer for Unocal. Therefore, the Chinese company chose its target carefully and tried not to ruffle any feathers.
CNOOC COMMITS TO CALGARY
Nexen's board unanimously approved CNOOC's all-cash offer, which must be put to a vote of shareholders. The company has been struggling with declining production growth, and its share price has fallen sharply owing to low prices for natural gas. CNOOC is assuming $4.3 billion of the Canadian company's debt. CNOOC also agreed to list on the Toronto Stock Exchange, in addition to its listings in China and New York.
CNOOC committed to making Calgary its headquarters for North and Central America and said Nexen's current management and employees could keep their jobs. "We are in Canada to invest," CNOOC CEO Li Fanrong said in a conference call from Calgary. He said the agreement would diversify CNOOC's reserve base and provide high-quality assets.
The deal includes a breakup fee of $425 million if it is terminated under certain circumstances. BMO Capital Markets and Citi advised CNOOC, while Goldman Sachs and RBC Capital Markets advised Nexen.
China's growing need for energy to power its fast-growing economy has made it the world's second-largest oil consumer after the US. As it seeks to develop its own shale-gas deposits, which may be the largest in the world, China needs access to the latest technology.
US SEEKING RECIPROCITY
Meanwhile, the US is not happy about CNOOC's gaining a strong position in the Gulf of Mexico, where Nexen is one of the largest holders of deepwater leases. The Canadian company's Appomattox discovery off the coast of Louisiana comprises an estimated 500 million barrels of oil. Senator Charles Schumer, a New York Democrat, asked the Treasury Department to block the takeover until China further opens its markets to US investors. China usually allows foreign direct investment in important sectors of its economy only if the investment is done in partnership with a state-owned enterprise.
US oil companies are already operating in offshore China. Houston-based ConocoPhillips produces 52,000 barrels per day from its 49% stake in Bohai Bay, where it operates in a venture with CNOOC and has been involved in a number of oil leaks that polluted the environment and caused legal and political problems.
In the US, CNOOC is expected to seek a review by the Committee on Foreign Investment in an effort to win clearance on national security issues for its takeover of Nexen. If the committee finds that the transaction poses a threat to US security, it may impose conditions to mitigate the threat or recommend to the president that he prohibit the deal. So far, the committee has approved a large majority of the cases it has reviewed.
CHINA PUSHES INTO NORTH SEA
More than half of Nexen's second-quarter oil production came from the UK North Sea. On the same day that CNOOC announced its bid for Nexen, China's state-backed Sinopec International Petroleum Exploration and Production agreed to pay $1.5 billion for 49% of the North Sea operations of Talisman Energy, another Canadian oil company. The two transactions together would give the Chinese companies approximately an 11% share of the UK's total oil and gas production.
Nexen operates the UK's largest oil field, Buzzard, in which it has a 43% stake. The oil from Buzzard is a major factor in the international oil-price benchmark known as dated Brent, which is used to price half of the world's crude oil. This could give China valuable insight into production and pricing data.
Nonetheless, the UK is unlikely to oppose the purchases by China's state-owned companies. The UK Department of Energy and Climate Change said in a statement: "The UK is open for business and actively welcomes inward investment to our energy sector." Britain is eager to attract investment to the declining North Sea field, since it will help to create jobs at a time when the economy is weak. The UK will also benefit from the high tax rates imposed on North Sea oil producers.