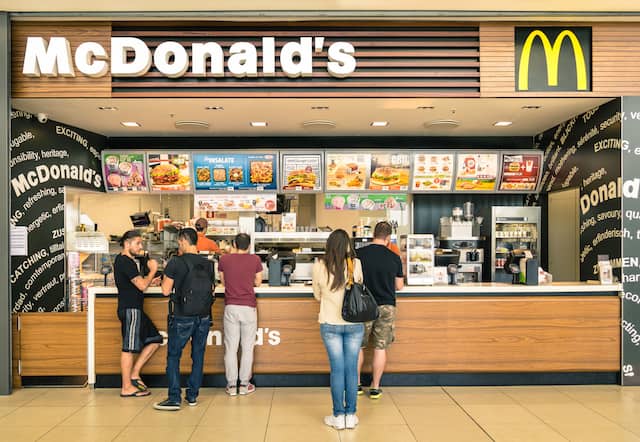 ---
McDonalds appointment of British-born Steve Easterbrook as its new CEO has both surprised and delighted analysts—concerned by the burger behemoth's first annual decline in 30 years.
Peter Backman, managing director of foodservice consultancy, Horizons, says McDonalds main issue is implementation, rather than product and offer. "The product is tried and tested—burgers are popular around the world—and McDonalds know how to deliver," says Backman, who dismisses claims that health fears are behind the sales drop.
He says the UK, where McDonalds has consistently been doing well for years, provides evidence of good implementation: "They reengineered the way that staff interact with customers right at the coalface. Getting that right was important for them in the UK."
Easterbrook was pivotal in reviving McDonald's UK sales a decade ago by improving both menus and image to keep abreast of consumer concerns and changing tastes. To repeat that success on a global scale is clearly why he was chosen to replace his Chicago-born predecessor, Don Thomson, who presided over many spectacular failures during his time as chief exec—including a tainted meat scandal in China and striking workers in the US. Reports of disillusionment among McDonalds franchisees could be the first test for Easterbrook.
"My analysis of Steve Easterbrook is that he will be looking at delivery as a key priority," says, Backman who cites Pret a Manger as the sort of well-regarded company that McDonalds would do well to emulate. "Pret deliver good stuff—their staff are friendly and helpful, and they make it work because they engage their staff."
Backman doesn't believe that Easterbrook will build a turnaround strategy on personalization trends, such as building your own burger (not even a Brit burger) or developing a digital business. "They are nice add-ons, but not key. My view of McDonalds is as an oil tanker—and oil tankers take years to turn round, they carry on in the same direction. McDonalds is that type of company, it's proven, it's big, it sets the agenda and everybody knows it," he says. "You've got to give the guy two or three years to show that the changes he is making are going to work. Whether Easterbrook will be allowed that I don't know, as they can be very unforgiving in the states."
While Easterbrook does not have much experience of the US, Backman does not see this as a problem. "They may not like a 'limey' in charge—McDonalds is still embedded in North America—but the rest of the world is where the growth is going to come from."