'Programmatic M&A'is the path that holds the most promise, according to the consultancy, as opposed to infrequent large deals which 'hurt value creation'.
McKinsey & Company's first business-strategy book in 10 years, Strategy Beyond The Hockey Stick, finds that a company's approach to mergers and acquisitions is one of the most important determining factors of corporate performance.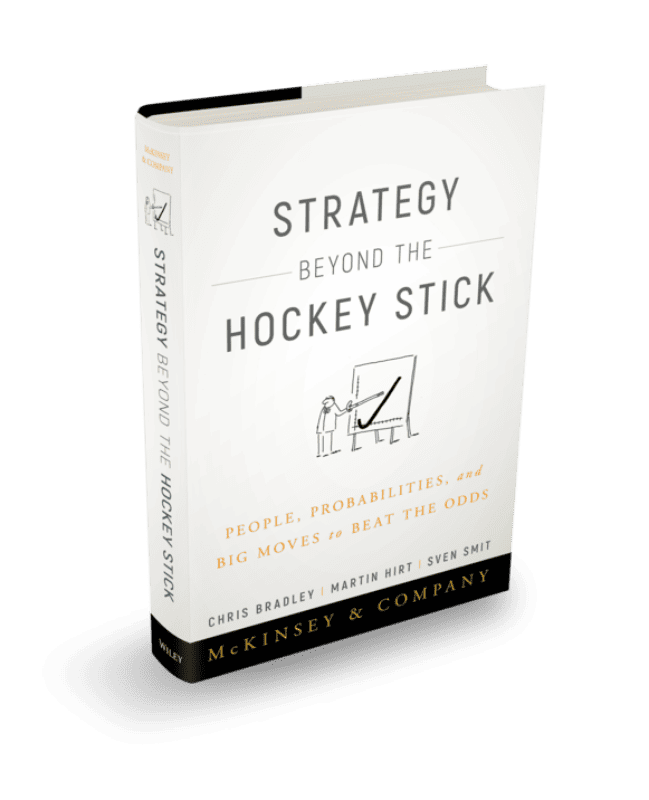 "The most successful style of M&A executes, on average, at least one deal per year in a program that cumulatively amounts to more than 30% of market capitalization over 10 years, with no single deal being more than 30% of market cap," according to the book by McKinsey strategists Chris Bradley, Martin Hirt and Sven Smit.
This M&A style, dubbed "programmatic M&A," is the path that holds the most promise, as opposed to infrequent large deals, the authors conclude after studying the performance of more than 2,300 of the world's largest companies over a 10-year period. "Our research has shown that infrequent, large deals tend to hurt value creation," the book's authors say. "Companies that do very few deals struggle to execute well the few they do."
Co-author Bradley, a McKinsey partner based in Sydney, said on a visit to Global Finance that a steady, cumulative style of M&A offers the best probability of success, while Big Bang-type deals leave companies operating in the dark. "While M&A involves risk, organic strategies are just as risky, and programmatic M&A not only increases your odds of success, but simultaneously decreases your odds of slipping backward," Bradley says.
Bradley and the book cite Corning, an innovator in materials science, as an example of a company that demonstrates the value of programmatic M&A. Corning seeks to maintain a strong M&A pipeline that is about five to 10 times the company's annual target for increasing revenue through acquisitions. "Corning understands that doing three deals a year means it has to do due diligence on 20 companies and submit five bids," the book states. "Companies that execute programmatic M&A over years, often decades, become true masters of the art of identifying, negotiating and integrating acquisitions."
Dynamic allocation of resources, strong capital spending, productivity gains and differentiation improvement (average gross margin versus the industry average) are some of the other levers companies can pull to improve their performance, McKinsey says.