Sunil Kaushal, Standard Chartered Bank's regional chief executive of Africa and the Middle East, speaks with Global Finance about where he sees potential for growth in the high-risk region.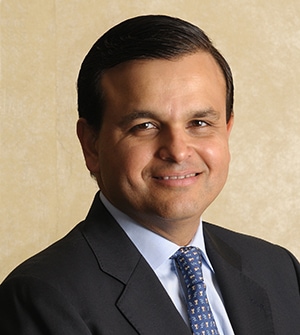 Global Finance (GF): How does political instability in the Middle East and North Africa (MENA) region impact Standard Chartered's prospects?
Sunil Kaushal: The region is facing headwinds, but we are seeing fairly robust investment taking place in infrastructure, strong demand for capital, and hubs like Dubai benefiting directly from the increase in global trade. All in all, I think we are rather well positioned, but clearly investor sentiment gets impacted whenever geopolitical tensions arise.
GF: How do you deal with anti-money laundering (AML) regulatory standards or international sanctions? Are these issues more difficult in the Middle East than elsewhere?
Kaushal: The risk in the region is high, given the proximity with some of the sanctioned countries, given the nature of the trade that is cash-based and the high number of the free-trade zones. There is nothing wrong with free-trade zones, but they pose a higher risk. Our strategy—which was articulated in 2015—clearly states that we want to invest in very solid foundations, and one of the pillars of this is a very robust AML culture. We want to be the best in class when it comes to tackling financial crime and money laundering and we are investing huge sums of money into building those capabilities. Training is a big part of what we are doing for our own staff, for our clients and for banks with which we have dealings.
GF: Back in 2016, Standard Chartered faced some difficulties in the region, with revenues down 4%. How are you fixing the situation?
Kaushal: In 2015, when we came in as a new management team, we had to let go of some revenue streams which we felt did not fit our new risk profile and risk appetite. We deliberately let go of certain businesses and clients, reduced exposure to certain segments, and ultimately the financial outcome was pretty good. In 2017, our profits were up 49%.
GF: What types of MENA banking products or services have strong potential for growth?
Kaushal: We see a lot of demand for infrastructure investments, including solar energy, roads, and water facilities as well as oil and gas projects. Then there is Islamic banking, which is increasingly becoming a larger part of the overall banking wallet. We run our global Islamic banking out of the United Arab Emirates, with a range of products for corporate as well as retail segments. There are also opportunities for growth in wealth management and transactional banking.
GF: Which countries in the region is Standard Chartered focusing on?
Kaushal: We see opportunities coming up as Saudi Arabia opens up further. It is a huge market with a $700 billion GDP—the largest in the region. We are very excited about what is happening there and wish to play a part in the higher private-sector participation that is taking place. We are also seeing renewed investor interest in Egypt and we remain present in more difficult markets like Iraq, where infrastructure investments are promising.
GF: What role can Standard Chartered play in the postwar reconstruction of Iraq and Syria?
Kaushal: In Iraq, we are the only international bank with a presence in Baghdad as well as Erbil. We are very focused on supporting our network clients participating in the rebuilding of the economy, and we have been involved in some of the leading infrastructure projects in the oil-and-gas sector. In Syria, we have no business. It is a sanctioned country and we have no intention of building a presence there as long as the sanctions are in place.