High-speed 5G networks and Cloud data centers are giving digital efforts across the region a big boost.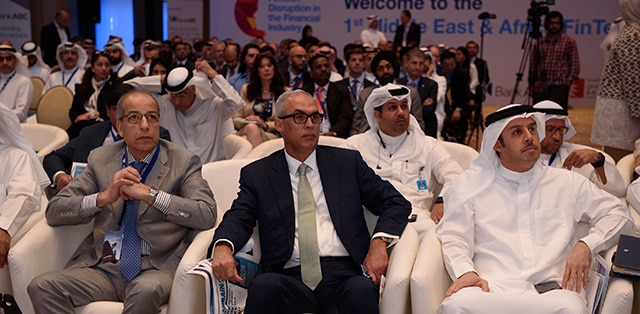 A 5G-enabled digital boom across the Gulf is expected to generate $28 billion in revenues by 2023, as mobile data traffic soars, according to the Ericsson Mobility Report. The fifth-generation high-speed Internet will enable automated machinery for factories and remote monitoring of oil wells.
Saudi Telecom (STC) and Cisco have agreed to collaborate on the development of 5G communication systems and networks. "Our new 5G network architecture will enable us to make the next leap forward by delivering inclusive broadband that transforms how people use technology in their daily lives," says Nasser Al Nasser, group CEO of the Saudi company. This "will pave the way for massive innovation," he adds.
Saudi Arabia's Vision 2030 reform program seeks to "expand the variety of digital services to reduce delays and cut tedious bureaucracy." In 2016, the kingdom ranked 44th on the UN E-Government Development Index—which assesses a government's digital policies and ability to deliver essential services online—up from 90th in 2004.
Mobile operators, including STC in Saudi Arabia, Ooredoo in Qatar, and Etisalat in the UAE, are competing to be first to introduce a wide commercial 5G network in the region. The World Radio Conference in June will decide which spectra of 5G will be licensed in Europe, the US and the Middle East. The UAE plans to have its 5G network up and running in 2020, enabling the Internet of Things to gain momentum.
Early next year, Amazon Web Services (AWS) will open Cloud data centers in Bahrain, the first in the Middle East by a US provider. (China's Alibaba already has a Cloud region in Dubai.) Helping to seal the deal was Bahrain's agreement to build a solar farm to supply the AWS data centers with renewable energy.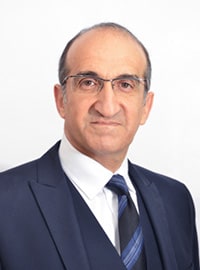 Bahrain has been a financial center in the Middle East since the late 1970s, when banks were fleeing Beirut amid Lebanon's civil war. The small Gulf country, linked to Saudi Arabia by a causeway, is now aiming to be the region's fintech hub.
"It is a landmark achievement for Bahrain to bring AWS to the region, because Cloud computing will position the country as a leader in enabling fintech services," says Sael Al Waary, chairman of Arab Financial Services (AFS) and deputy group CEO of Bank ABC.
"The Central Bank of Bahrain has taken a very proactive approach in this regard," he continues. "It issued a handbook on fintech and created a regulatory sandbox, a virtual space where financial institutions and other firms can test their solutions without the burden of existing regulations and licensing."
Bahrain's Economic Development Board is also actively facilitating fintech start-ups, he says. The investment-promotion agency—in partnership with FinTech Consortium, an incubator and ecosystem builder—recently launched Bahrain FinTech Bay, offering coworking spaces and shared infrastructure for corporate innovation labs and fintech start-ups.
"While the new start-ups offer innovative products and services aimed at enriching the customer experience, agility and speed, banks offer trust, experience and funding solutions," Al Waary says. "In order to grow in this ever-changing market, banks need to collaborate with fintech providers."
AFS, which is owned by 40 banks and financial institutions and is regulated by the central bank, offers innovative payment solutions. Earlier this year, Batelco and AFS launched bWallet, offering contactless payments and wallet-to-wallet transfers. "The number of customers registering for the service is growing rapidly and demonstrates the market's readiness for more digital and cashless payment solutions," Al Waary says.
Amazon, Meet Rivals
Amazon will need computing power in the region following its purchase last year of online marketplace Souq.com, which is based in Dubai and serves seven countries in the region. A rival ecommerce firm, Noon.com, launched operations last September 30 with a $1 billion investment from Emaar Properties chairman Mohamed Alabbar of the UAE and Saudi Arabia's Public Investment Fund. Fetchr, another Dubai-based ecommerce company, uses the Cloud to help it deliver packages in a region with few street addresses by using mobile-phone GPS coordinates.
Meanwhile, Google parent Alphabet and Saudi Aramco, the state-owned oil company, are in talks to jointly build a technology hub in the kingdom. Google aims to expand its offerings in Saudi Arabia as part of a broader effort to create more digital content for the world's 420 million Arabic speakers.
The kingdom's central bank, the Saudi Arabian Monetary Authority, signed an agreement in February with US-based fintech Ripple for a pilot program designed to settle cross-border payments at lower cost using blockchain software. Last year, Al Rajhi Bank successfully completed a Ripple blockchain trial by transferring money between its branches in Saudi Arabia and Jordan. UAE Exchange, an Abu Dhabi-based remittance company, signed up to use the start-up's RippleNet product for cross-border payments. Countries in the Gulf have large numbers of migrant workers who routinely use such services to send money back home.
The technology boom, along with an easing of social restrictions in Saudi Arabia, is accelerating the pace of change. Careem, a ride-hailing company that is based in Dubai and popular throughout the Middle East, runs totally on AWS. Careem expects to have thousands of women trained to drive its cars in Saudi Arabia when the kingdom issues its first driver's licenses to females in June. Careem recently acquired RoundMenu, a restaurant listing and food-ordering platform. Last July, it purchased Swvl, which lets customers reserve seats on buses and pay their fares through a mobile app.
Dubai has issued its own cryptocurrency, called emCash, which works as part of the emirate's emWallet payment system. The UAE recently appointed a 27-year-old minister of artificial intelligence (AI), Omar bin Sultan Al Olama. He is responsible for promoting the adoption of AI technologies to improve the lives of citizens and to make the government more efficient.
In the Middle East and Africa, half of all mobile subscriptions are 3G. By the end of 2023, 90% of subscriptions in the region will be for mobile broadband, according to the Ericsson Mobility Report. It says the first 5G subscriptions in the region are expected from 2020, reaching around 17 million subscriptions by the end of 2023. Ericsson says a young and growing population with increasing digital skills will drive fast growth in broadband. Total mobile traffic for the region is forecast to grow by about 49% annually through 2023.