CORPORATE FINANCING NEWS
By Gordon Platt
Fears that the Federal Reserve would cut back on its bond-buying program, as well as the collapse of Brazilian billionaire Eike Batista's commodities empire, triggered a sharp decline in mergers and acquisitions in Latin America. BTG Pactual, a Brazilian investment bank, lowered its provisions for bonuses by 31% in the first half of 2013 from a year earlier.
M&A activity in Brazil fell 55% between January and June to an eight-year low, according to Thomson Reuters. Many of the mergers that did take place were the result of divestitures by companies seeking to reduce high levels of debt, as the Brazilian economy slowed and the government pressured banks and utilities to lower rates, hurting profits.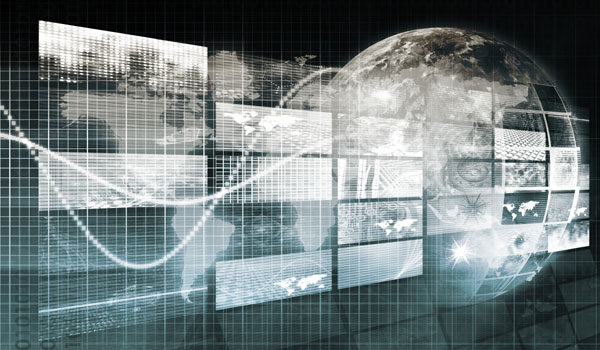 The Brazilian central bank announced a new foreign exchange intervention program in August to bolster the sinking real currency for the remainder of this year. The central bank will offer $500 million of swaps daily on Monday through Thursday and will hold $1 billion of spot dollar-buyback auctions every Friday.
HEDGING CURRENCY RISK
Corporations in Brazil are struggling to contain the effects of a weakening local currency on their foreign-currency-denominated debt. They have stepped up their use of hedges, including nondeliverable forward contracts, since the Brazilian real is not fully convertible.
Brazil's state-run banks, including BNDES, have the greatest exposure to Batista's Grupo EBX, a mining and energy conglomerate that is selling assets to repay debt. The debt of Batistas' six publicly traded companies nearly tripled in the past four years. Malaysia's state-owned Petronas agreed in May to purchase assets in the Campos Basin from Batista's OGX Petróleo e Gás Participações.
In another debt-related deal, Brazil-based JBS, the world's largest beef producer, agreed in June to buy assets from Marfrig Alimentos for $2.76 billion. The acquisition of Marfrig's Seara pork and poultry business will make JBS the world's largest chicken producer, surpassing Tyson Foods of the US. JBS also acquired Marfrig's Zenda Leather tannery unit in Uruguay. The deals will help Marfrig reduce its $6 billion debt, which rose sevenfold in the past five years.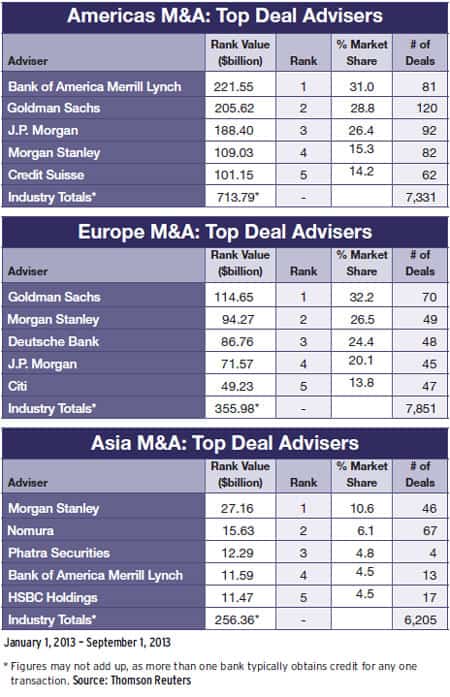 BRAZIL SHIFTS POLICY
Brazil's Development Bank, BNDES, which had been providing cheap credit to large Brazilian companies to create "national champions," announced in April that it was ending the policy.
CADE, the Brazilian government's antitrust agency, introduced new procedures last year to streamline approval of M&A transactions, a change that was expected to boost takeovers this year.
Instead, the weak economy and declining business confidence have caused a sharp slowdown in deal activity.
Throughout Latin America, M&A activity declined by more than 43% in the first half of this year compared with the same period last year, totaling $49 billion, according to Thomson Reuters. The biggest M&A deal in the region so far this year, valued at $4.9 billion, was Royal Dutch Shell's purchase of Repsol's liquefied natural gas (LNG) business in Peru and Trinidad and Tobago. Shell, based in the Netherlands, will also take over financial leases and assume debt, bringing the total value of the deal to $6.7 billion.
REPSOL PROTECTS ITS RATING
The LNG assets sale helped Repsol, Spain's largest oil company, keep its investment-grade credit rating after Argentina seized its YPF business in April 2012 without compensation. Moody's Investors Service changed Repsol's credit rating to stable from negative following the assets sale. Shell CEO Peter Voser says: "By optimizing the combined portfolios, we will increase our ability to bring LNG to areas that need it the most, adding value for Shell, our partners and our customers."
Another big Latin American transaction in the first half was Constellation Brands' acquisition of Mexico's Compañia Cervecera de Coahuila, which operates a four-year-old brewery that produces Corona and Modelo brand beers. Constellation, a Victor, New York–based winemaker, purchased the brewery from Belgium's Anheuser-Busch InBev in a deal valued at $2.9 billion. During the next three years, Constellation plans to double the size of the brewery to meet growing US demand for its beer. The US company plans to set up a management office in San Antonio, Texas, to oversee its beer operations.
EDUCATION COMPANIES MERGE
Meanwhile, Brazil's once-booming education industry is consolidating. Kroton Educational, the country's largest provider of undergraduate distance learning, combined with rival Anhanguera Educacional Participações in a private-equity-backed all-stock deal valued at $2.7 billion. The deal will create the world's biggest for-profit educational company by market capitalization, surpassing Japan's Benesse Holdings.
Distance learning, or the delivery of education to students who are not present in a classroom, has attracted the interest of Brazil's newly expanded middle class. Brazilian companies are demanding better-trained workers with good language skills.
Kroton is partially owned by US private equity firm Advent International, and Anhanguera is partly controlled by New York–based BlackRock. The combined education company will have one million students.
HSBC SELLS PANAMA UNIT
In another top-five deal in Latin America in the first half, HSBC Holdings agreed to sell its Panama unit to Bancolombia for $2.1 billion. In Latin America, HSBC is focusing on Brazil, Mexico and Argentina. Since 2011, when Stuart Gulliver became chief executive, HSBC has divested operations in Colombia, Costa Rica, El Salvador, Honduras, Paraguay, Peru and Uruguay.
Also in the financial services sector, MetLife of the US agreed earlier this year to acquire AFP Provida, one of the largest private pension-fund administrators in Chile, for $2 billion. The Chilean firm has more than $45 billion of assets under management. Spain's BBVA sold its 64% stake in Provida to MetLife, which conducted a public tender offer for the remaining shares. BBVA is selling assets to cover its exposure to Spain's troubled real-estate market. MetLife already was a leader in life insurance and annuities in Chile.
In August, Mexican telecom América Móvil, controlled by billionaire Carlos Slim, made an offer to acquire the remaining 70% of Dutch group Royal KPN that it did not already own for $9.6 billion. Meanwhile, KPN said its shareholders would vote at an October 2 meeting on a previously announced deal to sell its German business E-Plus to Spain's Telefónica.
The top financial adviser by deal value in Latin America in the first half of the year was Banco Bradesco, which move up 12 positions. Banco Itaú, Goldman Sachs, Morgan Stanley and Bank of America Merrill Lynch rounded out the top five.
Despite the sharp down-turn in M&A in the region in the first half of 2013, a rise in deal value from the first quarter to the second quarter may signal a stronger performance in the second half of the year, according to Mergermarket.